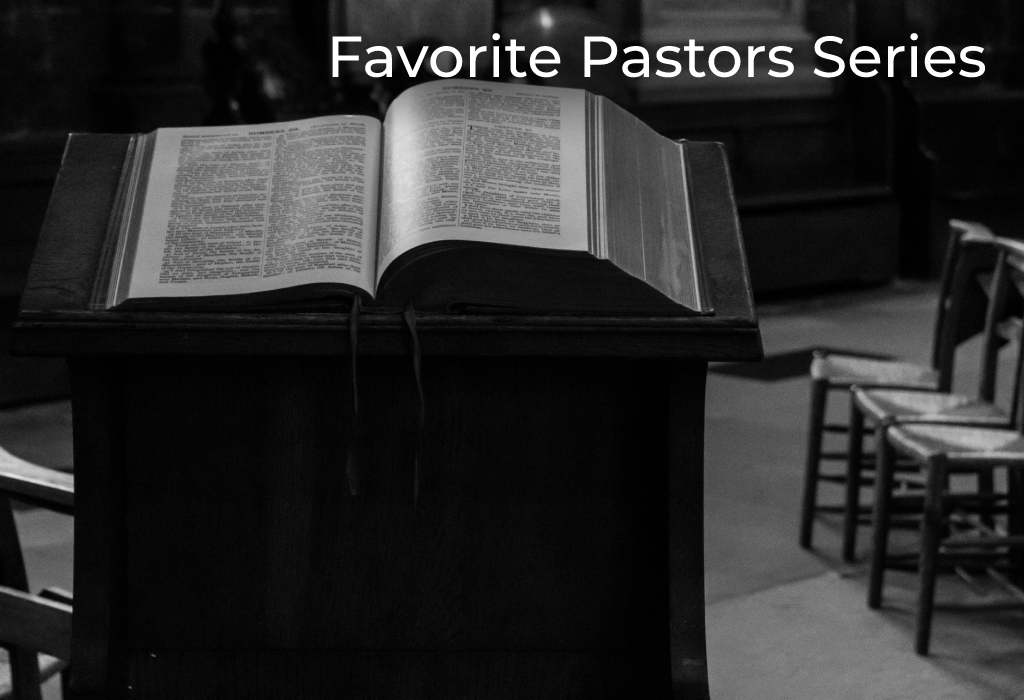 I'm really excited about an upcoming blog series that will showcase, post by post, who many of my favorite pastors and Bible teachers are. This collection of articles aims to tell you about many men of God who have not only been encouraging and edifying to me personally but ones whom just about all Christians should take a strong listen to.
Of course, I want everyone reading this who is a born-again believer in the Lord Jesus Christ to be an active part of a local church and be fed by a humble, Bible-preaching, Gospel-pronouncing pastor. Find one who sticks close to the Bible and encourages his flock to read the Word for themselves. He should be your "favorite pastor."
But that having been said, there are many other preachers from whom you can learn. There are massive resources of rich supplemental material in the form of sermons, podcasts, videos, teaching materials, online articles, and books that will aid you in your walk with Jesus, and I think these men are a great help and blessing in that area.
To be featured in this series, the pastor must meet the following criteria:
I'm going to go with individuals from the late 20th and early 21st Centuries. I love theologians and figures from the past, but I'm going to go with those who stood at the pulpit during the time I've been alive.
The pastor has to be theologically sound, and able to exegete the Scriptures well. I'm not looking for electrifying orators or lovable, "Christian-flavored" motivational speakers. I'm looking for men who hold the Bible in very high regard and know how to expositionally preach good doctrine out of it.
He must be Gospel-centered, and know that all Scripture, either directly or indirectly, points to Jesus and the cross.
He must be of the Baptist, Reformed, Presbyterian, and/or Evangelical persuasion. I may not agree with him 100% on secondary or tertiary issues, but on primary issues, he is rock solid and on-point in line with Biblical Christianity.
He is someone who I've listened to at some point on a regular basis, and I can vouch for his preaching.
This pastor or teacher may or may not be a "big name" to the world at large, but most of them are available for listening online.
Finally, most (if not all) of these pastors have had at least a small about of impact on my life or what I believe. God has used these men to shape and mold my thinking and has had a profound effect on my spiritual growth.
I'll also update this list below as I add more preachers and theologians to this Favorite Pastors Series.
Week One – Voddie Baucham
Week Two – Larry Rice
Week Three – Charles Stanley
Week Four – Steven Lawson
Week Five – D. Martyn Lloyd-Jones