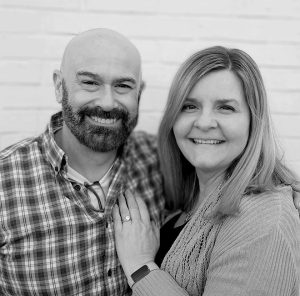 First off, welcome! We are glad you are here. You could have gone to a hundred million places on the web or social media, but since you chose to come here instead, we want to say "thanks!"
ScottRoberts.org has its roots in Scott Roberts' previous blog, ScottRobertsWeb.com, on which Scott examined one of his favorite topics: spicy food! He had hot sauce reviews, BBQ tips, chile pepper coverage, fiery foods industry news, as well as links to his YouTube videos and podcast episodes covering those tongue-warming topics. ScottRobertsWeb.com also hosted the world-famous Scoville Scale Chart of Hot Sauces and Chile Peppers. From roughly 2007 to 2017, Scott produced over 1,300 blog posts predominantly about fiery foods.
Then in 2017, Scott felt the nudging from God to make the transition into writing about faith-based topics, which include blog posts, devotionals, and even a book or two. For this purpose, a new website was established at ScottRobertsAuthor.com, while the old ScottRobertsWeb.com was put on permanent hiatus.
Over the next year, the ScottRoberts.org domain name was acquired, and it was decided to consolidate both Scott Roberts blogging websites into one, with both ScottRobertsAuthor.com and ScottRobertsWeb.com sites pointing towards the permanent ScottRoberts.org site.
In May of 2021, Scott opened the website up to being a multi-author Christian blog.
Rak Chazak Amats!
– Scott and Darien Roberts
More About Scott
Read Scott Roberts' bio.
Mission
ScottRoberts.org is committed to glorifying God through His Son Jesus Christ in all things. Scott Roberts and his contributing writers aim to display Christian truths in an easy-to-follow, yet still Biblical fashion. Through studies, articles, teachings, apologetics lessons, men's ministry, meme reactions, devotionals, book reviews, and more, we look to edify, educate, encourage, and evangelize readers by always pointing them to Jesus and His work on the Cross.
Statement of Faith
You can read Scott's Statement of Faith here.
Our Team
View our website staff and writers.