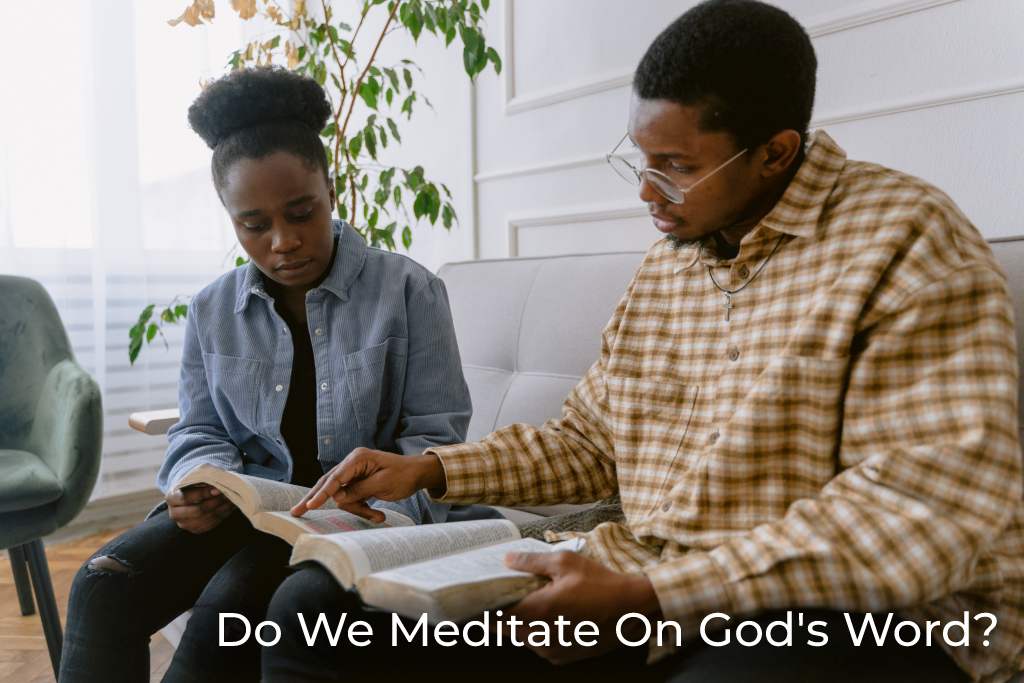 Last Sunday, my Sunday School lesson was on meditation. The pastor made a challenge on how often we use our phones. Out of everyone in the classroom, the pastor's time on his device was actually the highest!
We undoubtedly live in the most distracted time in human history. People spend more time on their smartphones or other electronic devices than with actual human beings. When you live in a society with everything at your fingertips, plus a natural desire to go against God's will, you will have a recipe for disastrous idolatry. God wants to be the center focus of our life, but oftentimes other things keep God distant. God's word should be the most important thing to a Christian, but life can get in the way of our time with God.
Many of us want to read and study God's word but don't know how. There are a ton of Bible reading plans out there (including the cool Bible Reading Plan tool here on ScottRoberts.org), but with our average attention spans being less than that of a goldfish, it makes sense why it's hard to find a plan and stick with it. Reading God's word takes a lot of time and focus. Reading the bible isn't just something you could just skim through. You have to really think and reflect on what you have read in order for it to make sense to you.
I admit that I have had times when I was pumped to read God's Word, and other seasons where it became a chore. The reason why most of us don't read the bible is not that we don't think God is real, but because we just don't find it that important to us.
When you're a career-driven individual or a person with a spouse and kiddos, you tend to make those things big priorities – and for good reasons. We know just how important family is and having a steady income is vital to our survival. As essential as they are, they are not the main focus of our lives. God is! Instead of relegating Him to just a small section of your life, God wants all of you. He wants you to seek Him above all else, and to trust in Him to guide your climb to success. God wants us to be successful in all areas of our lives (spiritually, emotionally, financially, physically, and mentally). God cares about us, but in order for us to truly survive and thrive as a believer, we must make time for God even if it's just 30 minutes a day.
So meditate daily on the holy, beautiful, life-giving Word of God, and get to know our Heavenly Father more intimately.
"Blessed is the man that walketh not in the counsel of the ungodly, nor standeth in the way of sinners, nor sitteth in the seat of the scornful.
But his delight is in the law of the LORD; and in his law doth he meditate day and night. And he shall be like a tree planted by the rivers of water, that bringeth forth his fruit in his season; his leaf also shall not wither; and whatsoever he doeth shall prosper. The ungodly are not so: but are like the chaff which the wind driveth away. Therefore the ungodly shall not stand in the judgment, nor sinners in the congregation of the righteous. For the LORD knoweth the way of the righteous: but the way of the ungodly shall perish."
– Psalm 1:1-6 [KJV]