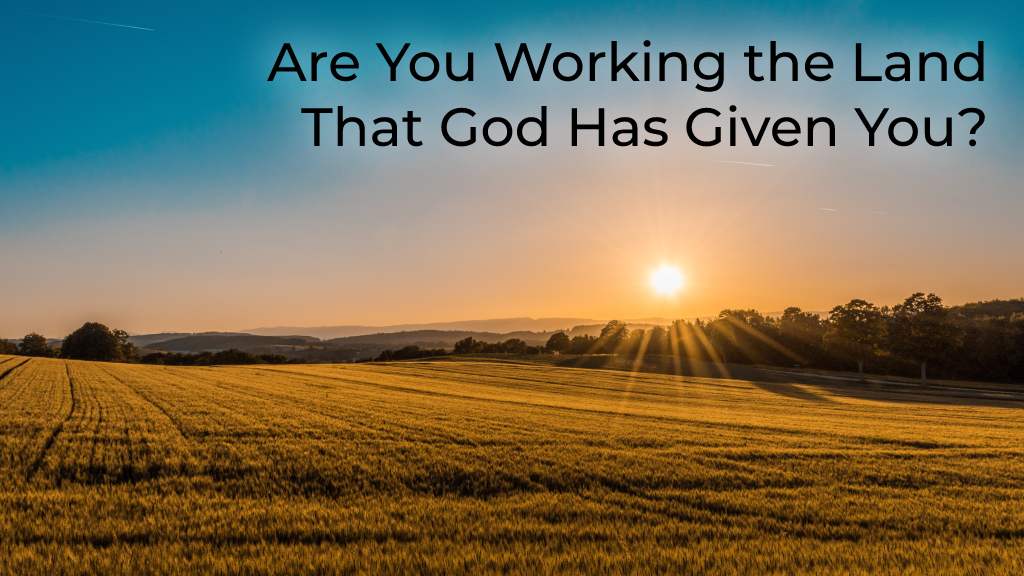 "Whoever works his land will have plenty of bread, but he who follows worthless pursuits will have plenty of poverty. "
– Proverbs 28:19 [ESV]
In the past few weeks, I've been looking for online side hustles. Outside of writing for ScottRoberts.org, I'm scouting out other ways of earning money online, i.e. working a remote job or finding another freelancing job. I knew being a freelance Christian blogger wasn't going to be feasible for me, so I'm been looking for other avenues of income.
Money is not our ultimate source, but admittedly it's an important tool for human survival. The above proverb is very sobering to meditate on because so often we want to follow our passion, but oftentimes the things we're passionate about aren't the thing that brings us income. For years, I wanted to be a full-time poet. Then I wanted to be a copywriter, and now I'm shifting gears into digital marketing. Marketing is something I have been interested in it for a while. It was never my number one passion, but after my failed attempts at being a full-time writer, I decided, why not? It's stable, it's creative, and I don't necessarily need a degree.
"Therefore I tell you, do not worry about your life, what you will eat or drink; or about your body, what you will wear. Is not life more than food, and the body more than clothes? Look at the birds of the air; they do not sow or reap or store away in barns, and yet your heavenly Father feeds them. Are you not much more valuable than they? Can any one of you by worrying add a single hour to your life?
"And why do you worry about clothes? See how the flowers of the field grow. They do not labor or spin. Yet I tell you that not even Solomon in all his splendor was dressed like one of these. If that is how God clothes the grass of the field, which is here today and tomorrow is thrown into the fire, will he not much more clothe you—you of little faith? So do not worry, saying, 'What shall we eat?' or 'What shall we drink?' or 'What shall we wear?' For the pagans run after all these things, and your heavenly Father knows that you need them. But seek first his kingdom and his righteousness, and all these things will be given to you as well. Therefore do not worry about tomorrow, for tomorrow will worry about itself. Each day has enough trouble of its own."
– Matthew 6:25-33 [NIV]
God wants us to care about our finances, but at the same time, He wants us to understand why we should trust in Him. God will care for us when we seek Him and do our best with what He gave us. We don't have to be so self-reliant that we leave God out, but we can be diligent in our craft while seeking God for direction.