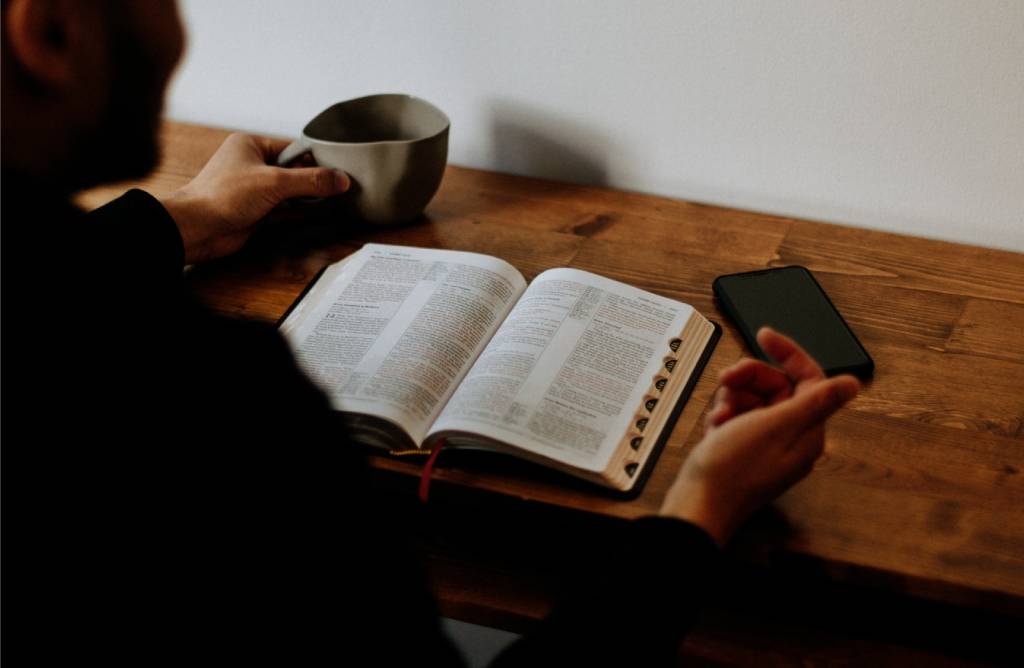 Create Your Own Customized Bible Reading Plan
Having a dedicated, regular Bible reading plan and adhering to it is one of the most important things you can do as a follower of Christ. If you haven't integrated daily reading of the Word of God into your life yet, I wholeheartedly urge you to begin now.
It's easy to start! I've partnered up with Living Water Church in Corona, California, who have put together a terrific, multi-step resource to help you come up with a Scripture schedule with a customized Bible reading plan.
First, you can select a translation you like (the wizard below contains the most popular English versions, including NIV, ESV, NLT, KJV, and NKJV, plus the popular Spanish Reina-Valera 1960 translation).
Then, select a reading plan. Based on how much of the Bible you want to cover daily, you can take smaller "bites" with the Bible in 3 Years plan, cover a bit of Old Testament, New Testament, and Psalms with the Bible In 1 Year – 3 Tracks plan, all the way up to the Bible In 1 Year, the New Testament In 1 Year, and finally the the Bible In 6 Months tracks if you are really ambitious and want to tackle larger sections of Scripture quicker.
More details are below the plan options, including a sample day in each plan. I would urge you to prayerfully take a long look at what you can realistically handle every day before you go to choose one plan.
Third, choose the start date for your customized Bible reading plan.
Optionally, you can choose to Get Daily Reminders for your plan, available through email. You can pick the time that these reminders are sent out, based on the U.S./Canadian Pacific Time Zone/Los Angeles. So if you live in the Eastern Time Zone and want to receive email notifications at 6:00 am, then select 3:00 am in the form since Pacific Time is three hours behind Eastern.