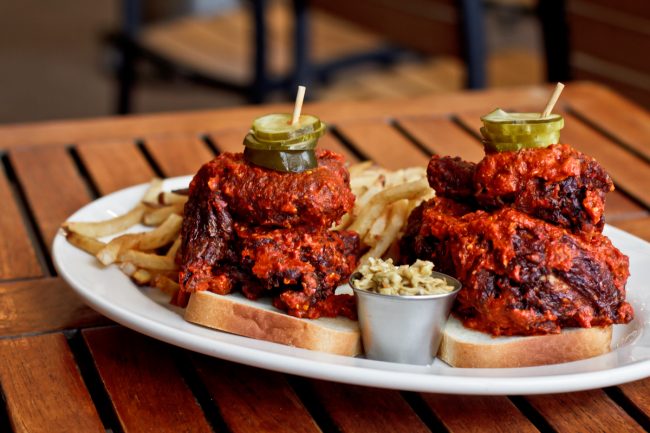 The assimilation of spicy food into regular American and Canadian culture is in full swing. Led by popular trends such as the sriracha craze, fiery cuisine is completely unavoidable now.
In all of this, there is one smaller trend in spicy foods that has seemingly come out of nowhere that, for a lot of foodies and chileheads, remains mysterious. And that is "Nashville Hot" or "Nashville Hot Chicken." Nationwide restaurant chains such as KFC and O'Charley's have picked up on this style and have introduced menu items based on it.
"What precisely is Nashville Hot Chicken?", you may be asking yourself? Nashville Hot is a type of fried chicken that is typically marinated in buttermilk, breaded and seasoning, and fried in a deep fryer, pressure cooker, or sometimes pan-fried. What makes Nashville Hot Chicken stand out from other forms of Southern fried chicken is the application of a dark, decadent, chile pepper-based paste made from lard and cayenne pepper powder. This paste is what separates regular buffalo chicken in that the buffalo style usually gets its spiciness from a hot sauce.
The typical, traditional way of serving Nashville Hot Chicken dates back to the 1970s, and most recipes have included chicken parts (legs, thighs, or wings) or pieces (such as breast strips) that are served on white bread and topped with pickles. That has inspired other culinary variations, like Nashville Hot Chicken nuggets, sliders, salads, and even pork ribs at dining outlets such as the aforementioned chains, and Nashville Hot Fish in local Tennessee restaurants. How big will this trend be? Well, KFC's addition in select markets in early 2016 has made executives rave about Nashville Hot as, "the most successful product testing in the company's recent history," so this may become a household term within the next 5-10 years.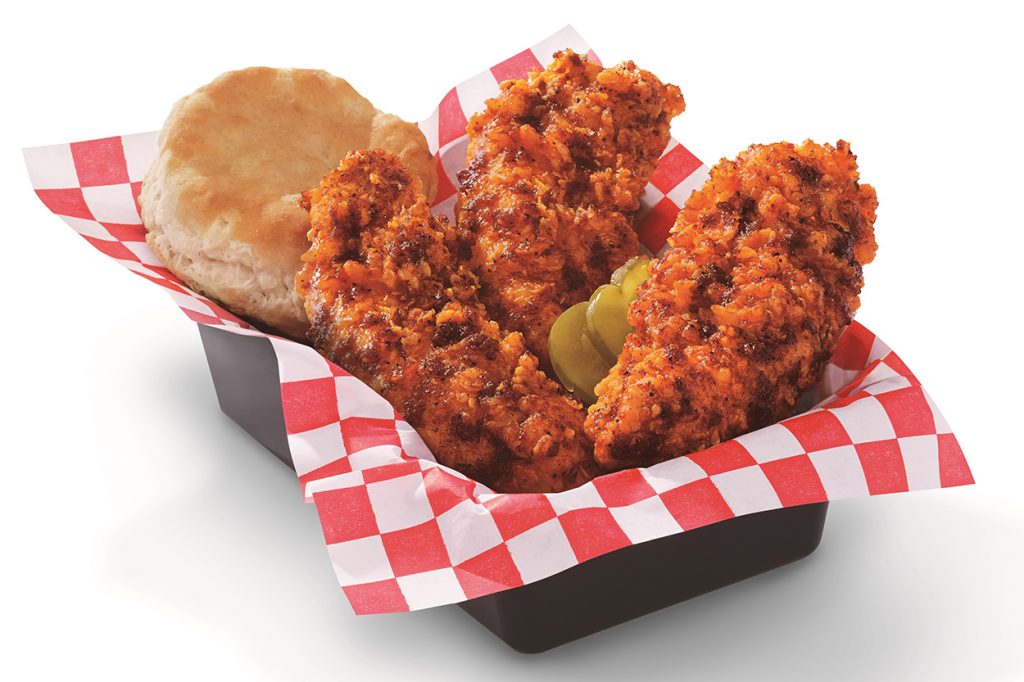 What do you think of Nashville Hot Chicken? Have you tried it at your local chicken restaurant or any Toronto eateries?