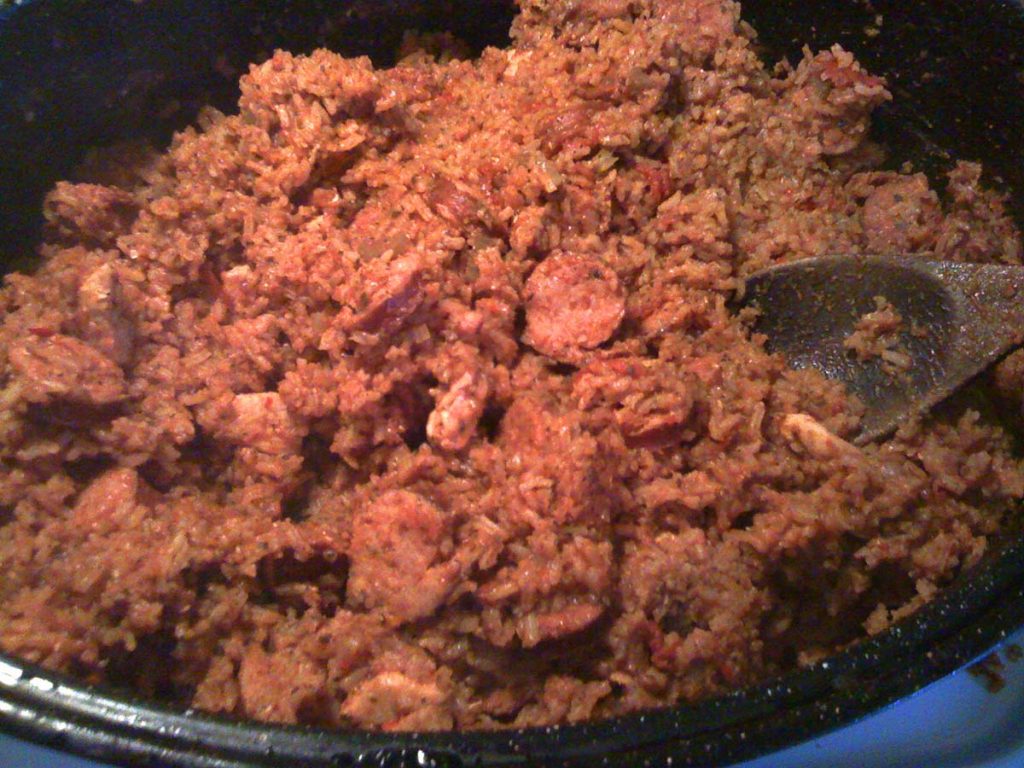 If you love it spicy, this Spicy Jambalaya Recipe will definitely leave you smiling! This one uses one of my favorite hot sauces, Intensity Academy's Hot Cubed, but if it's too bold for you then, cut down on the amount of sauce you use by half.
Ingredients:
2 packages (28 oz) of pre-cooked smoked Polish sausage (you can substitute andouille or chorizo sausage if you wish)
3 chicken breasts, chopped into small thumbnail-sized pieces
1 cup pre-cooked shrimp
2 cups uncooked long-grain white rice
4 cups chicken stock
1/4 cup butter
1/2 large onion, diced
1/2 medium green bell pepper, chopped
1/2 medium red bell pepper, chopped
2 stalks celery, chopped
2 cloves garlic, minced
1 (28 ounces) can whole peeled tomatoes
1 (6 ounces) can tomato paste
2 tsp Worcestershire sauce
3 tsp salt
3 tbsp black pepper
1 tbsp white pepper
2 tsp onion powder
2 tsp garlic powder
2 tsp dried oregano
1 tbsp dried thyme
2 tsp dried basil
2 tbsp crushed red chile pepper
1/2 tsp ground cayenne powder
5 tbsp smoked paprika
2 bay leaves
4 tbsp of Intensity Academy Hot Cubed Hot Sauce
Allow at least 2 hours for thawing time, preparation time, and cooking time.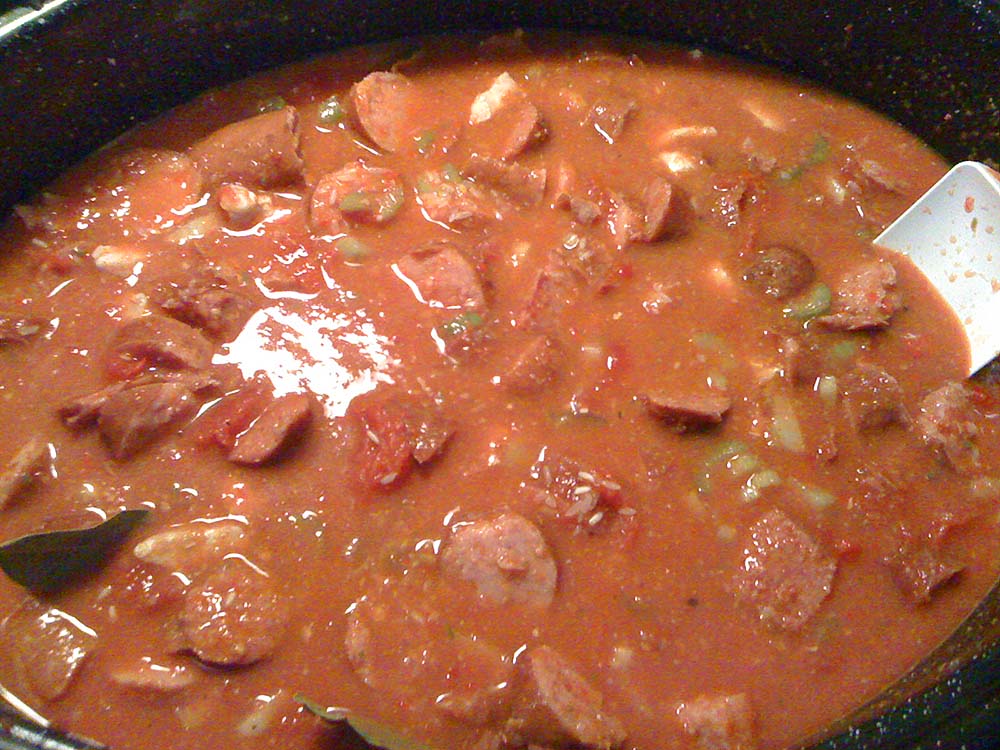 Directions:
1. Make sure shrimp is thawed if frozen and place in the refrigerator until step #3. Take the chicken breasts, cut into small bits, and cook them in a saucepan until the outsides are good and white. Cut smoked sausage into bite-sized slices and set aside. Preheat oven to 350 F.
2. In a saucepan, melt the butter and saute the green peppers, red peppers, onions, garlic, and celery. When vegetables are slightly brown and tender, add Worcestershire sauce, tomato paste, salt, black pepper, white pepper, onion powder, garlic powder, oregano, thyme, basil, crushed red chile pepper, cayenne powder, smoked paprika, and bay leaves. Over medium-low heat, let this mixture simmer for 10 minutes, stirring frequently.
3. Transfer the mix into a dutch oven or large oven-safe pan. Add rice, chicken stock, chicken, shrimp, sausage, and Intensity Academy Hot Cubed Hot Sauce. Break up the canned tomatoes into clumps and place them and the juice from the can in the mix. Mix well. Cover tightly with lid or tin foil.
4. Bake in oven for 60 minutes or until rice is thoroughly cooked, making sure you stir the mixture every 20 minutes.
Serves 8-10 people.