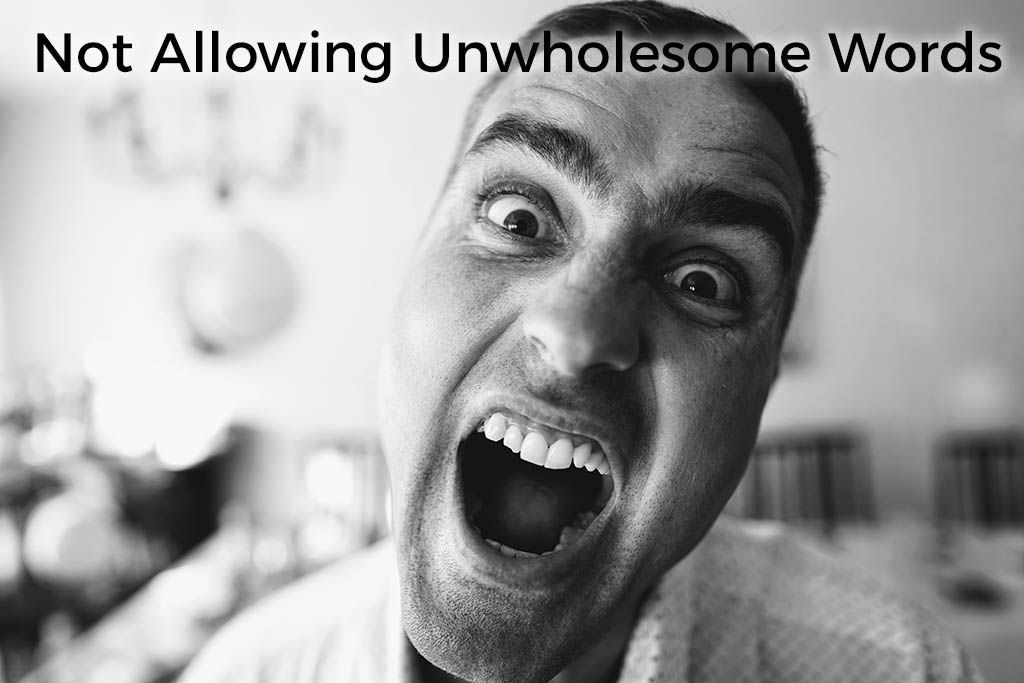 "Do not let any unwholesome talk come out of your mouths, but only what is helpful for building others up according to their needs, that it may benefit those who listen."
– Ephesians 4:29 [NIV]
When we think of the phrase "unwholesome words", we tend to think of cursing and "four-letter" words.
Unwholesome talk actually goes beyond profanity. Saying words like "I hate you!" or "go to hell!" is offensive to God as well. When we say hateful words to people we are killing their spirit. Words can hurt, and as Christians, we have to be careful in how we choose our words. I say this as someone who has said things that I now regret. It's one thing to be critical of someone else's wrongs, but it's another thing to demonize them. Regardless of how we may feel about that person, we can't let our feelings cause us to sin against God. This can apply to the people we know, a politician we disagree with, or an opposing sports team. We were all made in the image of God at the end of the day. We can hate a person's actions without hating them.