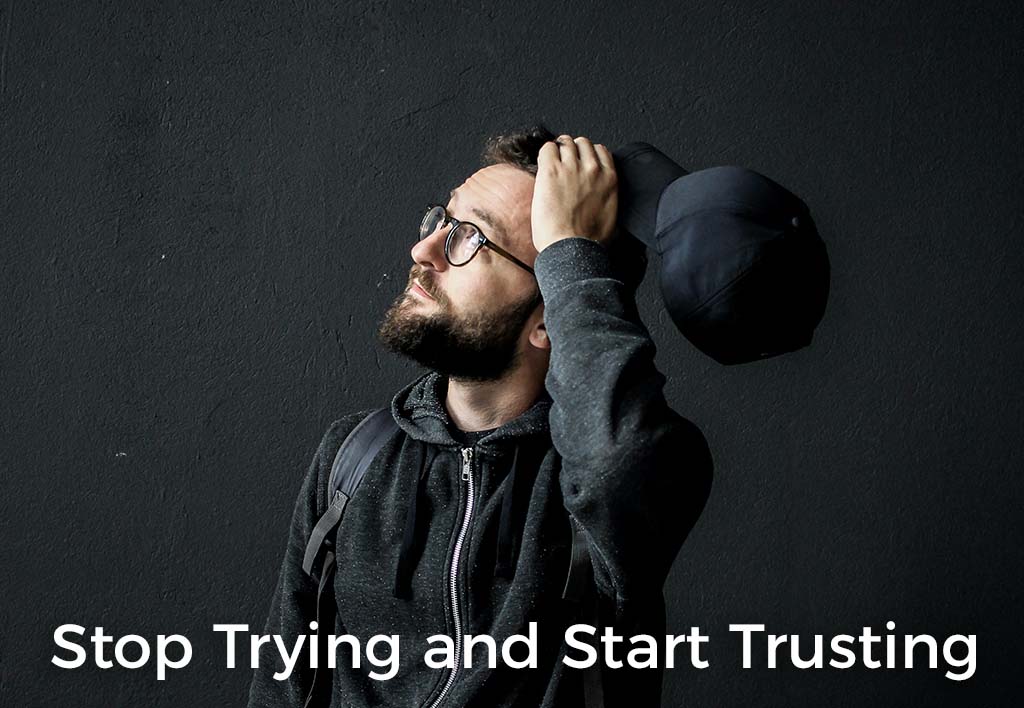 Have you made a list of do's and don'ts to try to impress God? You probably thought: not going to curse; I will read a Bible chapter a day, not listen to secular music, etc. You spend more time living by your list than actually worshiping God. You end up feeling stressed and depressed because you struggle with keeping a list you made up. Here's a solution to that problem.
Christianity is more than just a book of rules; Christianity is all about a relationship with God. You may have good intentions when you made that list, but then you start holding other people to that list and start becoming self-righteous. God wants us to be Holy, but the only way we can be Holy is by trusting that only God can save us and only He can make us Holy.
"But we are all as an unclean thing, and all our righteousnesses are as filthy rags; and we all do fade as a leaf; and our iniquities, like the wind, have taken us away."
– Isaiah 64:6 [KJV]
"All have sinned and are not good enough to share God's divine greatness. They are made right with God by his grace. This is a free gift. They are made right with God by being made free from sin through Jesus Christ."
– Romans 3:23-24 [ERV]
"For I know that in me (that is, in my flesh,) dwelleth no good thing: for to will is present with me; but how to perform that which is good I find not. For the good that I would, I do not: but the evil which I would not, that I do."
– Romans 7:18-19 [KJVAE]
Holiness is essentially goodness. Our goodness (good character) comes not from the flesh (sinful nature) but through The Holy Spirit. Even the good we can do outside of God is still meaningless because human nature is polluted by sin that only God can cleanse. Separation is another definition of holy, but the only way we can genuinely live separated from the world is through The Holy Spirit.
How do we live holy?
1. Repentance. Acknowledging your sin and have the heart to turn from it. If you haven't gotten saved yet, then you can by letting God know you are a sinner and ask him to be
2. Abiding in Jesus. Abide simply means to stay connected without wavering. In other words, you are stuck on Jesus. You are thinking about Him throughout the day, and you make obeying Him your number one priority.
3. Keeping The Main Thing The Main Thing. Make His Kingdom (God's authority) your number one priority. Put God first above your goals, your relationships, your job, your bank account, even your own family. Make sure God is first in every area of your life by concentrating more on His goodness and less on yourself.
"Therefore take no thought, saying, What shall we eat? or, What shall we drink? or, Wherewithal shall we be clothed? (For after all these things do the Gentiles seek:) for your heavenly Father knoweth that ye have need of all these things. But seek ye first the kingdom of God, and his righteousness; and all these things shall be added unto you. Take therefore no thought for the morrow: for the morrow shall take thought for the things of itself. Sufficient unto the day is the evil thereof."
– Matthew 6:31-34 [KJVAE]
There's nothing wrong with having plans and goals to please God, but to be useful as a Christian, you must read God's word and meditate on it (deeply thinking about it) daily basis. That's how you can go from being a stressed-out Christian to being an at peace Christian.