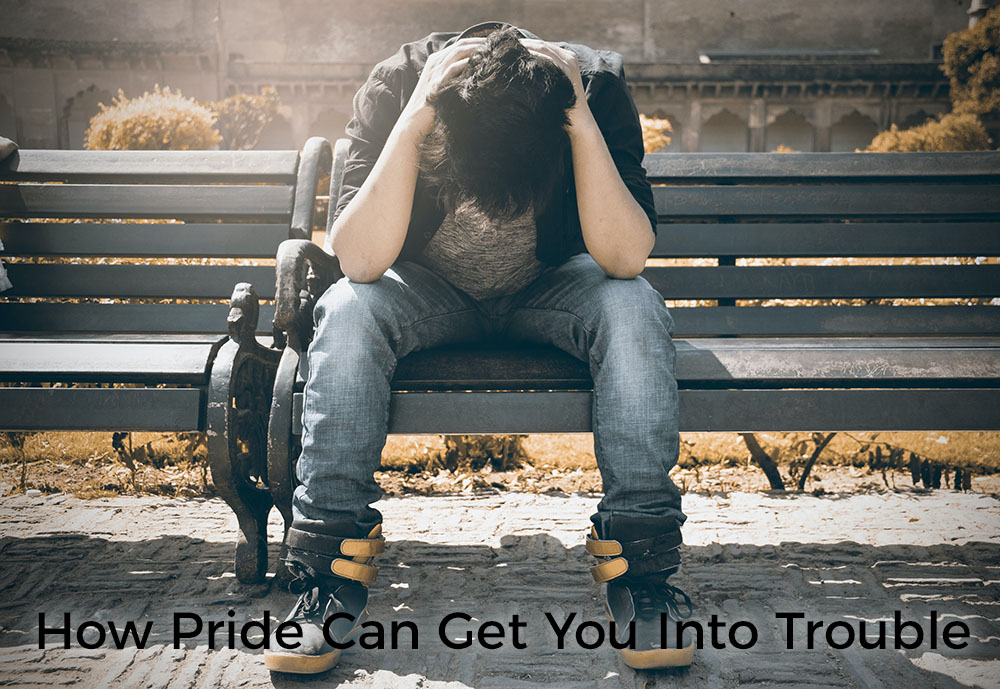 My last post was on how God has humbled me these past 7 months. I want to speak more about pride because we all have pride in some shape or form. Self-love is ingrained in us because we as humans love comfort and to feel good about ourselves.
Pride is a sin that leads to so many other sins. Pride was the very thing that kicked Satan out of Heaven. Pride is very subtle, it starts when you think you got it all figured out. Pride isn't always outright arrogance where you think you are superior to others and have no regard for correction. Pride starts when you focus on your willpower rather than God's grace.
We live in a world where hustle and self-improvement have become mainstream especially in the entrepreneurial world. Hustle culture seems innocent on the surface, most of us have been told to "pull up your bootstraps" or "if you don't work, you don't eat". God wants to work and make a living but our work is not about money, but about glorifying God.
To be honest with you guys, I have made my goals and financial security idols in my life. I felt so much pressure to prove to my family that I could take care of myself that I lost sight of God. It was all about me crushing it and making a name for myself. Now that my money is gone and I have no job. I lost the little bragging rights I had. Now I'm faced with an eviction threat from my landlord on June 10th, 800 dollars of unpaid rent, and bills stacking up. I was so caught up in trying to making a living I forgot about Matthew 6:31-34.
"Therefore do not be anxious, saying, 'What shall we eat?' or 'What shall we drink?' or 'What shall we wear?' For the Gentiles seek after all these things, and your heavenly Father knows that you need them all. But seek first the kingdom of God and his righteousness, and all these things will be added to you. "Therefore do not be anxious about tomorrow, for tomorrow will be anxious for itself. Sufficient for the day is its own trouble."
Matthew 6:31-34 ESV
Now that I've reached rock-bottom in my life, I decided to make God my main focus, not my American dream. God uses pain and disappointment to point us towards Him. It sucks living in poverty but God has humbled me greatly. In order for God to have complete control over our life, we must wait and listen before we make a big decision.
The prodigal son fell into a similar trap where he had all the money he could want but eventually hit rock bottom. Nothing fulfilled him: not his money, not the women He slept with, not his friends, nor the parties He went to. He ran back to his father's house with all the guilt and shame on his back. His father didn't lecture him nor scolded him but welcomed him home.
Once we get to a place where we realize how weak and insufficient we are then it becomes easy to trust in God. Our resources are only temporary but God is everlasting. When we put Jesus front and center of our life then we'll experience true wholeness. Let go our your earthly status, let go of trying to prove yourself to man, and let God lead you and guide your steps.
"Jesus replied, 'Anyone who drinks this water will soon become thirsty again. But those who drink the water I give will never be thirsty again. It becomes a fresh, bubbling spring within them, giving them eternal life.'" John 4:13-14 NLT
"Trust in the Lord with all your heart; do not depend on your own understanding. Seek his will in all you do, and he will show you which path to take."
Proverbs 3:5-6 NLT