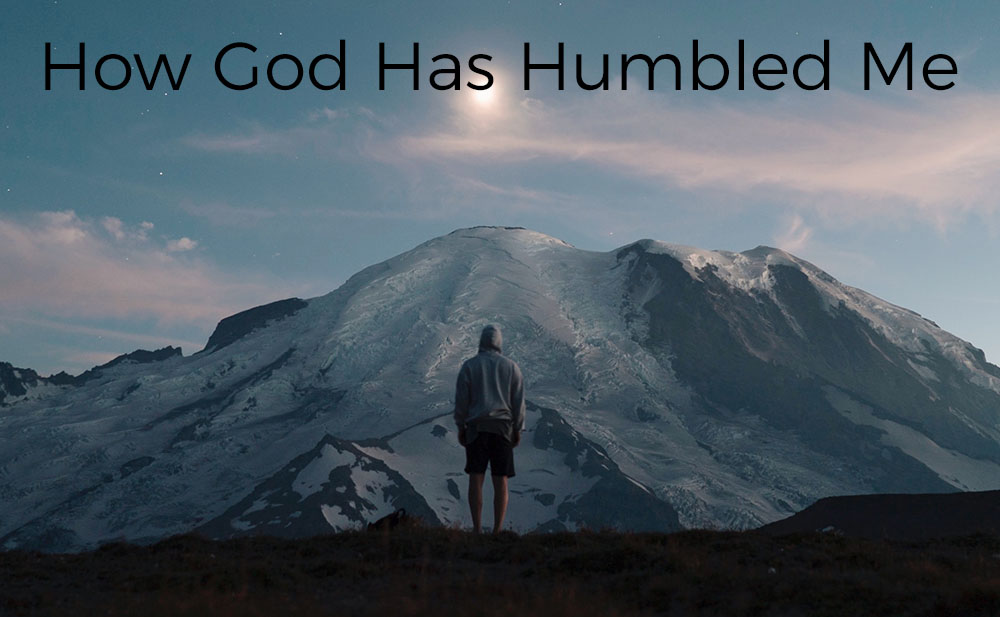 Humility is something we constantly learn as sinful Christians. We like to think we are wise and good on our own, but we often get ourselves in trouble. God has really humbled me in the last seven months.
Back in November, I was faced with the most difficult conversation I had in my life with my Godmother on Thanksgiving Day. She pretty much hammered me on finances and adulting for over an hour after so many failed attempts of my entrepreneurial ventures. It was the most depressing moment of my life because I felt like I let everyone down: my Aunt, my Godmother, my cousin (her brother), my mom (who gave me the money after she passed away in August of 2019), and I felt like I let God down. I went through a deep depression that day to the point where I didn't feel like eating. That whole weekend I was just sitting on the couch thinking, "what have I done?"
Fast-forward to December. I went looking for part-time jobs in Jacksonville, Florida. I had a few excellent job offers but finding a compatible schedule was tricky. I wanted a position where I could work morning and get home in the middle of the day, but that didn't pan out well since all the jobs I applied for required me to work late hours. Plus, being that it was winter, it would have been dark outside by 6 pm. My neighborhood can be highly dangerous at night so working later hours was a no-go for me.
Around late December into the new year, I thought about becoming a freelance writer. I knew I loved writing, and since I didn't have success with my self-published poetry book (titled True Coolness), I thought freelance writing would be my saving grace from my financial pit. Unfortunately, that ended up being a failure as well. I knew working from home would be convenient since I didn't have to worry about commuting by bus everywhere, and I could work at my own pace.
I started my blog in mid-January as a way to establish myself as a writer. I quickly began to fall in love with it. I spent the first few months of 2021 looking for a job as a blogger, but nothing came through. Towards the end of April, I thought I found my loophole after months of struggling and going through 2 stimulus checks in the first 3 months of 2021. I thought this was going to be my big break. I had a job offer that on paper seemed tailor-made for me: it paid well ($2,000 a month), it was a remote job, and they were only hiring writers in Florida. I received the job offer only to discover it was a scam. Not only were they not paying me as they claimed on the job board, but they also wouldn't even give me a referral.
I went through the 2nd half of May job-hunting. I applied to a local sandwich shop where a friend had just quit working and other open positions elsewhere. I started listening to Charles Stanley, and I began to see why my life wasn't moving in the direction I had hope for.
By this point, I would have gotten myself together at this point. I was so focused on making money and trying to survive I lost my zeal for Christ. I wanted to make my family proud after disappointing them last year. I made financial security an idol, and God had to break me from that. Now I have more peace about being broke than ever before.
I made the mistake of jumping ahead of God instead of waiting for clear direction from Him. I went through so much pain and stress by getting wrapped up in hustle culture. Had I waited for God's instructions, I wouldn't be in this mess I'm in now. 2021 didn't go as I initially planned, but who's to say God can't make the second half of the year better than the first half? If God is for me, who can be against me? I've learned something substantial from this experience: we must wait on God for directions we prayed about before taking action.
"Pride goes before destruction, and haughtiness before a fall."
Proverbs 16:18 NLT
"And he gives grace generously. As the Scriptures say, 'God opposes the proud but gives grace to the humble.'"
James 4:6 NLT