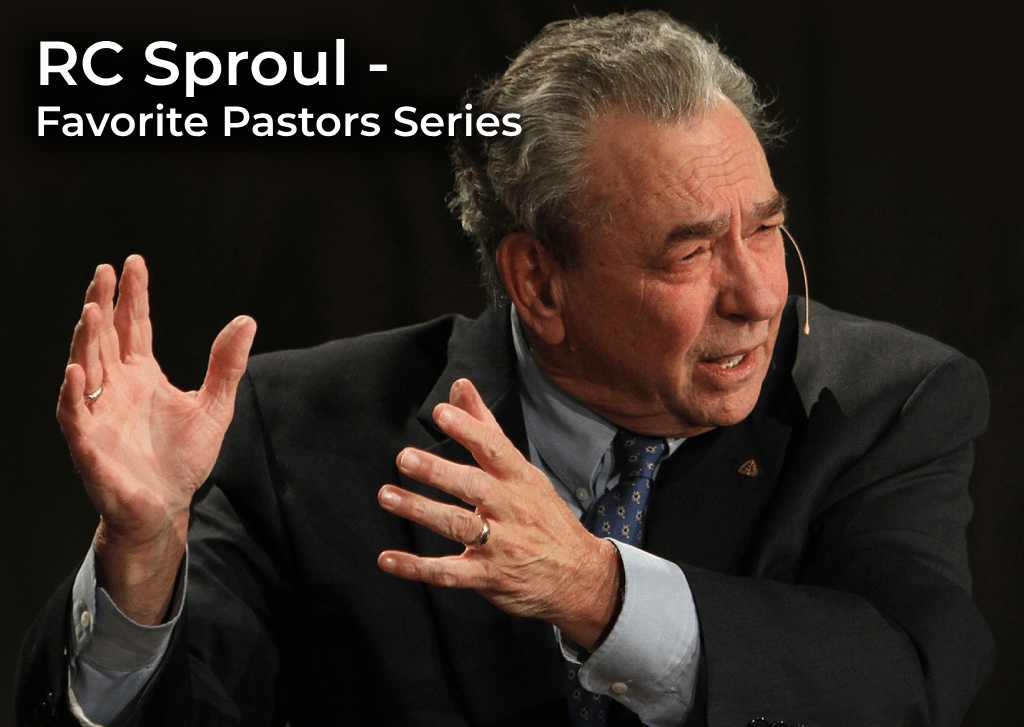 You know I would feature this giant of 20th Century faith eventually. Next on my list of Favorite All-Time Pastors is the one and only Dr. R.C. Sproul.
Robert Charles Sproul (1939-2017) was a renowned American pastor, theologian, author, and teacher who profoundly impacted the Christian faith. Born on February 13, 1939, in Pittsburgh, Pennsylvania, R.C. dedicated his life to proclaiming the truth of God's Word and defending the essential reformed doctrines of Christianity.
Sproul's journey into ministry began during his college years when he experienced a spiritual awakening that led him to a deep study of theology. He earned his bachelor's degree in philosophy from Westminster College and continued his education at Pittsburgh Theological Seminary, where he obtained his bachelor of divinity degree. He went on to earn his master's and doctoral degrees in theology from the Free University of Amsterdam.
Throughout his career, Sproul served as a professor of systematic theology and apologetics at several respected theological institutions, including Reformed Theological Seminary, Knox Theological Seminary, and Ligonier Academy. His passion for teaching theology and making complex concepts accessible to the average believer led him to establish Ligonier Ministries in 1971. Under his leadership, Ligonier Ministries grew into a significant international Christian organization dedicated to equipping Christians with the knowledge of God's holiness, grace, and sovereignty.
R.C. Sproul found guidance and inspiration in the teachings of John Gerstner, who served as his professor at Pittsburgh-Xenia Theological Seminary. Alongside Arthur Lindsley, another student of Gerstner, they collaborated on the book titled "Classical Apologetics" in 1984. Within the realm of his ministry, Ligonier Ministries, Sproul preserved Gerstner's valuable insights by recording his lectures on various theological and biblical subjects.
In 1960, Sproul entered into matrimony with Vesta Voorhis, and they were blessed with two children, Sherrie Dorotiak and Robert Craig Sproul (AKA R.C. Sproul Jr.).
R.C. Sproul was a prolific author who wrote over ninety books covering a wide range of theological topics. His writings, which include "The Holiness of God," "Chosen by God," "Everyone's a Theologian," and "Knowing Scripture," have influenced countless individuals, guiding them toward a deeper understanding of the Christian faith. His ability to articulate profound truths with clarity and conviction made him a beloved teacher and mentor to many.
As a pastor, Sproul served in various capacities, including as a teaching elder at Saint Andrew's Chapel in Sanford, Florida. Through his preaching ministry, he communicated the unchanging truths of Scripture, challenging believers to grow in their knowledge of God and encouraging them to live out their faith with integrity.
R.C. Sproul's impact extended beyond the walls of the church. His commitment to defending the essentials of the Christian faith led him to engage in numerous debates and discussions on critical theological and philosophical issues. He strongly advocated for reformed theology, emphasizing the absolute sovereignty and holiness of God, the authority of Scripture, and the necessity of faith and repentance for salvation.
Despite being a long-term, avid smoker, Sproul had been battling chronic obstructive pulmonary disease for an extended period. On December 2, 2017, he was admitted to the hospital due to breathing difficulties caused by a suspected infection, which worsened his existing emphysema due to flu-related complications. Over a span of twelve days, marked by sporadic fever episodes and the aid of sedation and ventilator support to assist his breathing, medical professionals worked diligently to restore his respiratory function. However, on December 14, 2017, at the age of 78, Sproul ultimately passed away, leaving behind a lasting legacy of faithful ministry.
His influence continues to resonate through his writings, sermons, and the enduring impact of Ligonier Ministries. His unwavering commitment to sound doctrine, his passion for teaching, and his love for God's Word have inspired countless individuals to embrace a deeper understanding of the Christian faith and to live it out in their daily lives. R.C. Sproul's dedication to the truth and his desire to glorify God remains an enduring testimony to his life's work.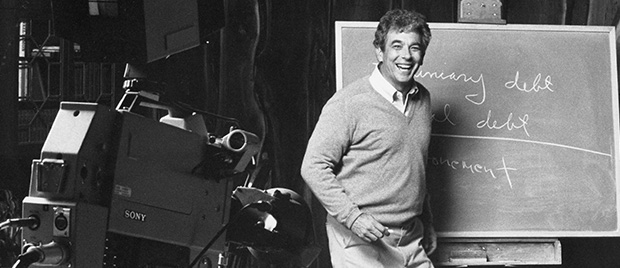 Why R.C. Sproul?
As anyone who has ever heard Dr. Sproul preach in a church or unpack theology in a classroom setting, he was perhaps the most gifted teacher of his generation. Sproul wielded massive amounts of God-given capability to explain advanced biblical doctrine that is easily understandable by all but the newest of Christ followers.
One impressive facet of Sproul's preaching and teaching was that he rarely needed a visible outline or notes when giving a sermon or oral presentation. While many pastors and seminary professors have that ability, very few have the combined capability to authoritatively stand in front of a church congregation or a seminary classroom to break down biblical teaching off the top of their heads in a sermon or a lecture.
Dr. Sproul was not only a gifted verbal communicator, but he was a prolific and brilliant author as well. I'd rank some of his works like "The Holiness of God" or "Chosen by God" as some of the most significant pieces of Christian literature of not just the 20th Century but of all time. Sproul was able to unload and reason out highly difficult (and sometimes seemingly incompatible or unexplainable) theological concepts in genius ways.
Sproul's astute intellect and knowledge about almost any Christian topic, whether it be systematic theology, reformed teachings, church history, classical apologetics, or other subjects, was encyclopedic.
I'm afraid I have to disagree with Sproul on a couple of secondary issues. For example, he was a staunch Presbyterian who advocated for infant baptism, while I find the practice wholly unbiblical. Instead, Scripture pushes for credobaptism.
Despite this, Sproul's massive posthumous output remains an amazing resource of profound, Gospel-centered teaching that virtually all Christians can take advantage of. To find these, look no further than Sproul's ministry organization, Ligonier, for a wealth of teachings by Sproul and other esteemed preachers like Sinclair Ferguson, Derek Thomas, Steve Lawson, Burk Parsons, Stephen Nichols, and W. Robert Godfrey, all brilliant men in their own right.
Find Out More
Ligonier Podcasts:
https://www.ligonier.org/podcasts
R.C. Sproul Sermons:
https://www.ligonier.org/learn/sermons
R.C. Sproul Books:
https://www.ligonier.org/store/type/book?fields.teachers.fields.shortName=R.C.+Sproul