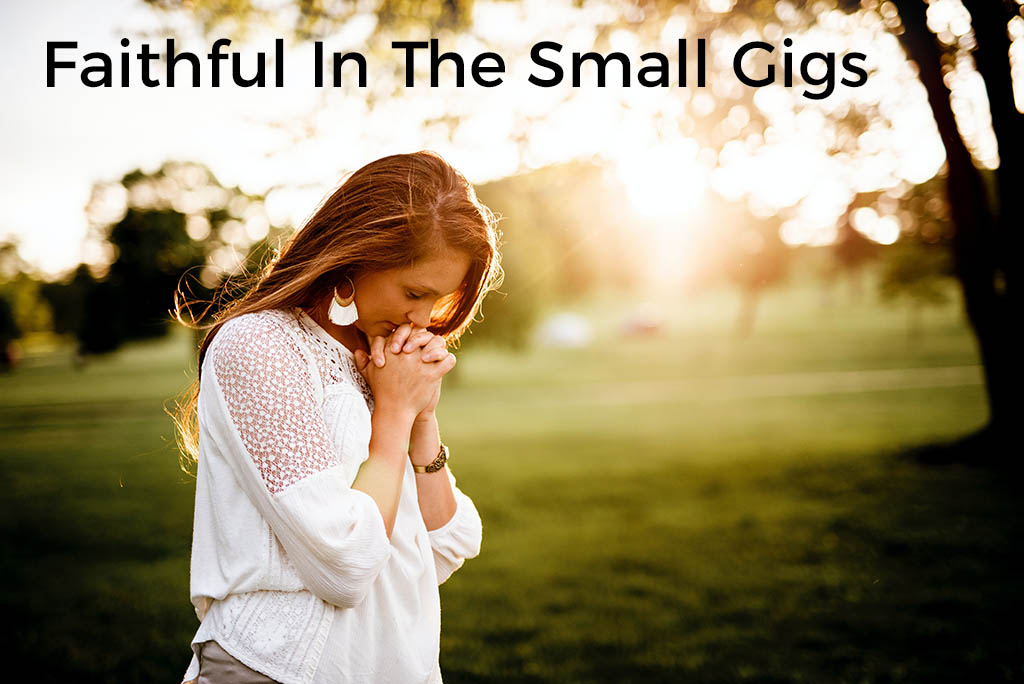 One day Ruth the Moabite said to Naomi, "Let me go out into the harvest fields to pick up the stalks of grain left behind by anyone who is kind enough to let me do it."
Naomi replied, "All right, my daughter, go ahead." So Ruth went out to gather grain behind the harvesters. And as it happened, she found herself working in a field that belonged to Boaz, the relative of her father-in-law, Elimelech.
While she was there, Boaz arrived from Bethlehem and greeted the harvesters. "The Lord be with you!" he said.
"The Lord bless you!" the harvesters replied.
Then Boaz asked his foreman, "Who is that young woman over there? Who does she belong to?"
And the foreman replied, "She is the young woman from Moab who came back with Naomi. She asked me this morning if she could gather grain behind the harvesters. She has been hard at work ever since, except for a few minutes' rest in the shelter."
Boaz went over and said to Ruth, "Listen, my daughter. Stay right here with us when you gather grain; don't go to any other fields. Stay right behind the young women working in my field. See which part of the field they are harvesting, and then follow them. I have warned the young men not to mistreat you. And when you are thirsty, help yourself to the water they have drawn from the well."
– Ruth 2:2-9 [NLT]
Ruth was willing to work a "slaves" job to make something out of nothing. Ruth was faithful even in a hopeless situation; God blessed Ruth's family because of her willingness to serve. Ruth could've been down in the dumps and stayed stuck, but she didn't, and God blessed her abundantly. As someone who's been unemployed for a long time, I knew I always looked for ways to serve. I have been fortunate to earn money freelancing, but I knew I needed something more. By God's grace, I was able to land a remote sales position at an insurance agency, and it pays considerably well. I'm currently saving enough money to buy the 50 dollar insurance course, so I will be posting a lot more blogs this week. My point is that God is looking for someone willing to work even in those dry seasons. Be faithful in the small areas in your life, and God can bless you greatly.