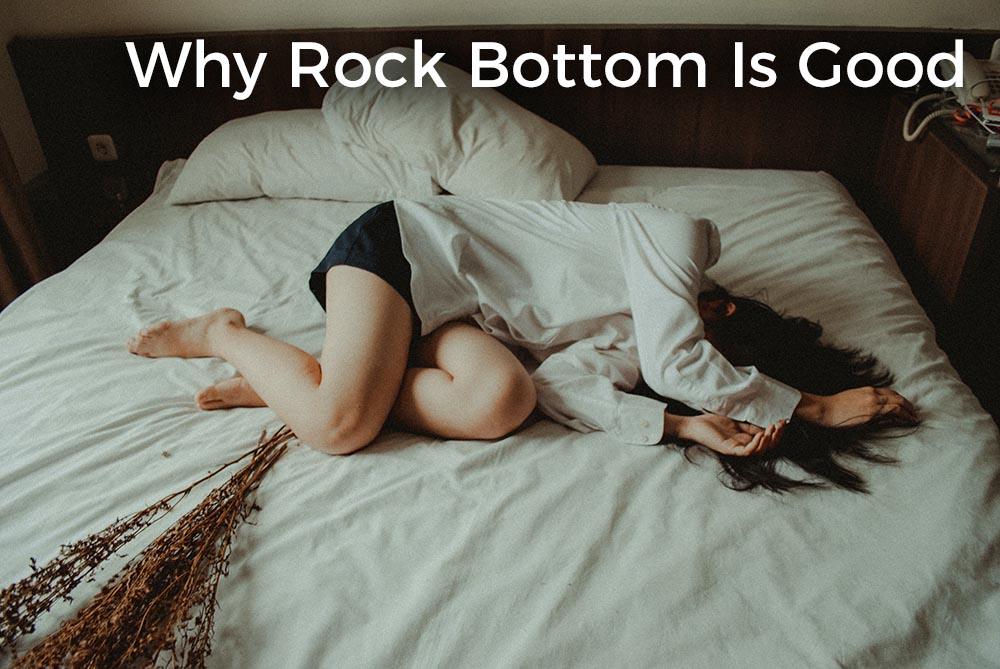 Have you ever felt hopeless, to the point where no one can help you? You ask yourself, "can this get any worse"? You try to fix your problems, but nothing seems to work. You feel like you can't do anything right. You officially hit rock bottom, but the good news is that there is hope.
"For this is how God loved the world: He gave his one and only Son, so that everyone who believes in him will not perish but have eternal life."
– John 3:16 [NLT]
As Christians, we are told that we are going to face hardships in life. However, many of the challenges we face come from our actions, and we feel guilty because we know we are facing something that we caused ourselves. Satan loves nothing more than to see Christians feel defeated; he'll make us feel like we're useless to God and that we can't recover from the mistakes we made. God's love is unconditional and eternal. Nothing we do as Christians can separate us from the love of Christ. Once we're saved, we are forever His children. The Prodigal son hit rock bottom once he started feeding pigs for a living and was tempted to eat them. Thankfully, he returned home on good terms and even had a party thrown for him. The Prodigal appreciated his dad more because he knew what he had lost. Had he never rebelled, he probably would've ended up self-righteous and complacent like his brother.
"About the time his money ran out, a great famine swept over the land, and he began to starve. He persuaded a local farmer to hire him, and the man sent him into his fields to feed the pigs. The young man became so hungry that even the pods he was feeding the pigs looked good to him. But no one gave him anything.
"When he finally came to his senses, he said to himself,  'At home even the hired servants have food enough to spare, and here I am dying of hunger! I will go home to my father and say, "Father, I have sinned against both heaven and you, and I am no longer worthy of being called your son. Please take me on as a hired servant.
"So he returned home to his father. And while he was still a long way off, his father saw him coming. Filled with love and compassion, he ran to his son, embraced him, and kissed him. His son said to him, 'Father, I have sinned against both heaven and you, and I am no longer worthy of being called your son. '
But his father said to the servants, 'Quick! Bring the finest robe in the house and put it on him. Get a ring for his finger and sandals for his feet. And kill the calf we have been fattening. We must celebrate with a feast, for this son of mine was dead and has now returned to life. He was lost, but now he is found.' So the party began.
"Meanwhile, the older son was in the fields working. When he returned home, he heard music and dancing in the house, and he asked one of the servants what was going on. 'Your brother is back,' he was told, 'and your father has killed the fattened calf. We are celebrating because of his safe return.'
The older brother was angry and wouldn't go in. His father came out and begged him, but he replied, 'All these years I've slaved for you and never once refused to do a single thing you told me to. And in all that time you never gave me even one young goat for a feast with my friends. Yet when this son of yours comes back after squandering your money on prostitutes, you celebrate by killing the fattened calf!'
His father said to him, 'Look, dear son, you have always stayed by me, and everything I have is yours. We had to celebrate this happy day. For your brother was dead and has come back to life! He was lost, but now he is found!'"
– Luke 15:14-32 [NLT]
Rock bottom looks different for everyone, as I started earlier. Your rock bottom could be suicidal thoughts, a divorce, being homeless, having a life-threatening illness, losing a loved one, etc. No matter what your situation is, God is still on your side. God uses low points in life to get our attention. When life is going right, we get too comfortable and complacent in our relationship with The Lord. Instead of seeking His Kingdom, we're too busy seeking our wants and desires. We chase the gifts of God instead of God himself.
Rock bottom shows us the need we have for Jesus. Human will can only get us so far, but we need someone with more power than us to turn an impossible situation around. In previous blogs, I mentioned how this past Thanksgiving was a real low point in my life when I got scolded by my Godmother about adulting. I felt like the biggest failure in the world because I haven't steward my money nor my house correctly. I felt like I failed God, which caused me to have depression on holiday about giving thanks. It was through that pain that made me want to write this post, and since then, I've been more hungry for God than I have ever been.
Rock bottom is a painful place, but it's where we learn and grow the most. Don't run from your problems but embrace them because once you let go of your pride and trust God, that's where positive changes start happening. There's nowhere to go but up.
"Don't love money; be satisfied with what you have. For God has said, "I will never fail you. I will never abandon you."
– Hebrews 13:5 [NLT]