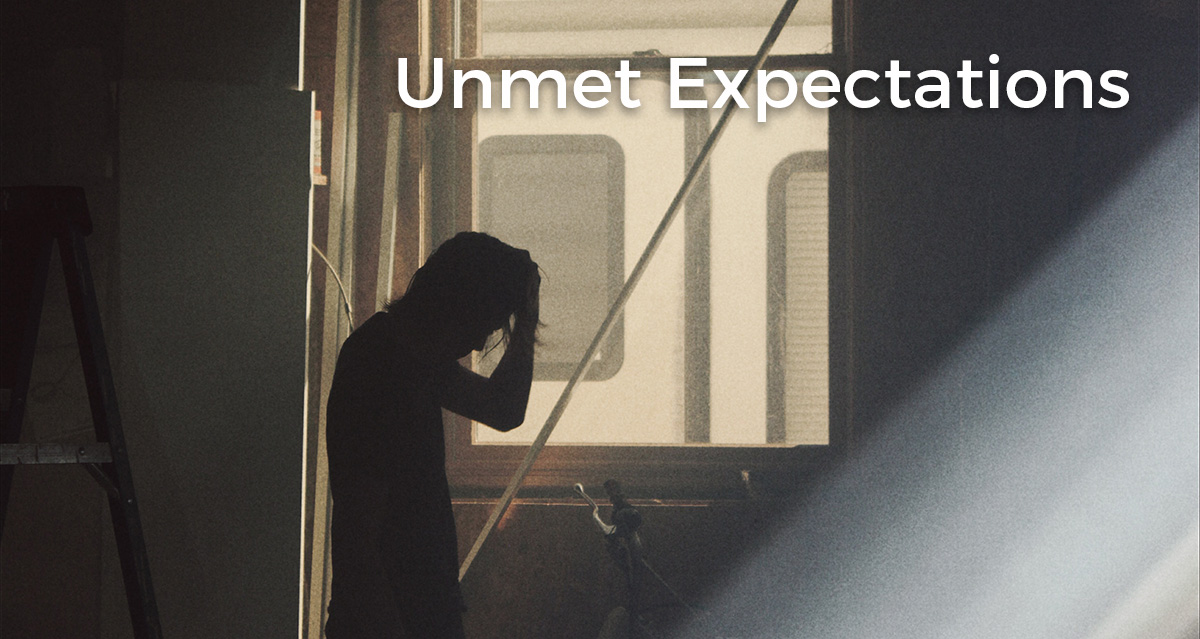 "Many are the plans in a person's heart, but it is the Lord's purpose that prevails." – Proverbs 19:21 [NIV]
One of the most damaging things you can do in your life is to place too much stock in your perception of the universe, your selfish desires, and your own ideas about how things should unfold. 
We've all been there when things don't go our way, leading us to feel crushed and disappointed at one point or another in our lives. You scream internally, "that's not how things are supposed to happen!" You can snag your dream position in a company, have your financial future for the next five years all mapped out in your mind, but then something devastating happens such as a job lay-off or a lengthy hospital stay, leaving you scrambling just to pay the bills. Or you may get engaged to a good, Godly woman but make the mistake by building her up to such perfect, Mary Poppins-proportions, and find out that after marriage and moving in together that she isn't the flawless homemaker you thought her to be. Or perhaps you have gotten pumped about a great new Bible study that your church is holding, only to get frustrated when the group's meetings fizzle out because of low attendance and low interest.
Having failed plans can make you feel deflated. The aching can run deep. It may seem like God isn't present in your life or even that He failed you. Family, spouses, kids, friends, business colleagues, your local church, your job and more can and will disappoint you at some point in your life. But it's not always because of some heinous wrong they've committed against you. Sometimes it is because of our own unrealistic expectations that you've been holding high in your head that things will seemingly feel like they're crashing down.
While there is nothing wrong with wanting, hoping, and praying for certain things in your life to transpire in certain ways, we have to ask ourselves what is our motivation for desiring and planning? Are we always expecting our loved ones or neighbors or business partners to act in ways we want them to act? Are we hoisting our own dreams and schemes to such lofty heights that we selfishly forget that we have no idea what the future will hold? Are we seeking things to transpire according to our own will, or God's will? James 4:13-15 [NIV] wisely warns us of this trusting in our own plans:
"Now listen, you who say, 'Today or tomorrow we will go to this or that city, spend a year there, carry on business and make money.' Why, you do not even know what will happen tomorrow. What is your life? You are a mist that appears for a little while and then vanishes. Instead, you ought to say, 'If it is the Lord's will, we will live and do this or that.'"
Make no mistake about it, our God is a big God! Pray those big prayers. Expect huge things from our Lord. But through it all, trust His judgment, seek out His will, and get all of your delight and joy in Him, not in any earthly plans. Give Jesus your whole heart, and He will give you everything you need in life, even if it doesn't line up with our assumptions.
Yes, it often hurts because people and situations are going to be quite different than we expect. The key is to rejoice in our Heavenly Father and be content in life with whatever His will for us turns out to be.