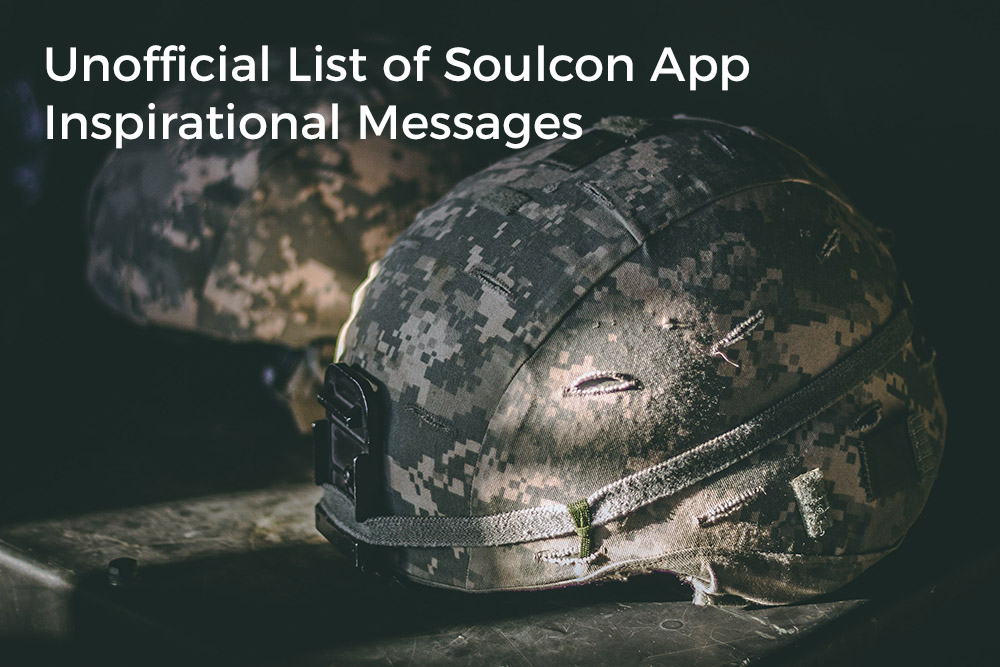 I'm honored to be part of a fantastic online men's ministry called Soulcon. One of the main focuses of Soulcon Ministries is to encourage men to get out of their lazy, lukewarm rut and instead pursue the Lord Jesus Christ with all of their hearts, living lives with the same intensity that special forces soldiers do in the military.
Soulcon Ministries, through its awesome phone app, pushes out great Bible verses, quotes, and inspirational sayings at least once a day via push notifications. If you have the Soulcon app, you know how much of a blessing these can be!
In the Soulcon app, you can review the previous 10 notifications in the app's Inbox, or approximately two day's worth of messages. Now there have been times when I've seen an absolutely indispensable gem of a quote or saying, but haven't been able to go back to it to copy it or look at it again until after it "drops off" the list of ten, where it disappears "forever."
If you've ever found yourself in the same boat with this or any other instance when you first come across a great saying but it disappears when you go back to it, you know that it can be a bit disappointing.
Have no fear! (Well, you shouldn't fear anyway, because 2 Timothy 1:7 affirms, "For God has not given us a spirit of fear, but of power and of love and of a sound mind." [NKJV]) I have begun compiling a list of all inspirational quotes, sayings, verses, and Bible-based messages pushed out by the Soulcon app.
Before we get to the list, let me just say that I make no claim or take no credit for any of the sayings listed below. It's the hardworking guys on the Soulcon Executive Team who should get the credit for these. Oh, and I highly encourage you to download the Soulcon App for yourself and even to prayerfully consider donating to Soulcon Ministries. Let me tell you, they do incredible work for the Lord every day by encouraging men to stand up for the Gospel and be the men who God called them to be!
Here is an UNOFFICIAL archive list of the Soulcon App Inspirational Messages, in reverse chronological order (newest at the top all the way down to oldest), starting from around October 24, 2019. I will continue to add new messages as they appear, and will maintain this for the foreseeable future. Enjoy!
---
Pain is temporary. Quitting is forever.
Make sure your time with God isn't just a slot on your schedule, but a fluid part of your daily life.
We can always feel secure, no matter the circumstances, by acknowledging His constant presence in and around us.
Physical training is good, but training for godliness is much better, promising benefits in this life and in the life to come. 1 Timothy 4:8
Lord, give me the patience, wisdom, and boldness to endure what You deserve.
May I never boast except in the cross of Christ, through which the world has been crucified to me, and I to the world! Galatians 6:14
Gossip and good news are both contagious. Choose which one you will be spreading.
The emptier we are of ourselves and everything in the world, the more of His grace we are able to receive.
Are you going to obey, or are you going to delay?
It's ok to run at your own pace, and it's ok to start over. Don't let people confine you with their timelines of success.
Failure is often success in disguise. Learn from it. Grow from it.
Giving to God is an act of worship.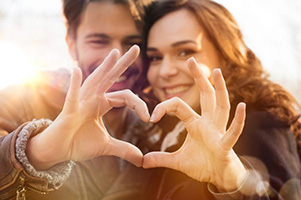 You won't get fat from eating one bad meal. You won't get lean eating one healthy meal. You are what you do repeatedly and consistently.
The Bible often says, "and it came to pass." Do not live as if it says "and it came to stay." Don't get stuck when He is trying to move you.
Are you believing or living out anything that's contrary to the Word of God?
He is worthy of our everything.
Life isn't fair sometimes. The cross wasn't fair either.
Don't let your expectations dictate your experience.
We don't rise to the level of our hopes. We fall to the level of our training. Train hard!
God's Word defends itself.
Faith and fear both have us relying on and believing in things we do not see. Choose today which will be at the forefront of your outlook.
God and our faith in Him aren't based on our feelings, but on the truth of His Word and the blood He shed for us.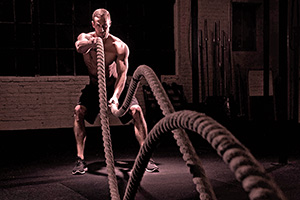 You have everything you need to make it through the season you're in.
Nothing surprises Him.
Whatever you're focusing on will win. Where is your focus?
That's the thing about fear. It can only hang around until faith enters the room, then it's forced to flee.
It is not what He says to us that changes the course of our lives, but what we do with what He says.
Hard to receive blessings through inauthenticity. Let the walls down.
True joy comes from an ultimate focus on Him.
You are who He says you are.
Build a community, not an audience.
His grace is sufficient. Stop holding on to the past and move on in the victory of the King!
The message isn't, "Change, then come" but, "Come as you are!"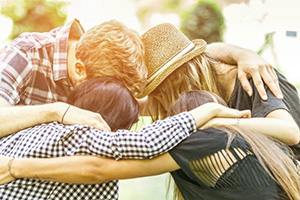 He will do great things through you. Get out of the way!
It is dangerous to be so busy that you have no time to wait on God. – A.W. Tozer
God does not love you because of who you are, but because of who He is.
The world cries for me who are strong; strong in conviction, strong to lead, and to suffer. – Elisabeth Elliot
Begin your day with an "I get to" mentality instead of an "I have to" thought process. Allow contentment and joy to reign in your heart.
Don't stress over what is already decided. He is still in control!
His provisions are always perfect.
Stop worrying. Start worshipping.
He is the same yesterday, today, and forever!
The challenge awaits! Come grow with us!
Make certain He is your anchor, not your last resort.
Accept His grace so that you may more freely give it to others.
Create real boundaries between yourself and temptation through deep intimacy with the Father.
What or who will you worship today? Your actions mean a lot more than your words. Be the church!
God, help me to see the best in others, and to be so invested in serving that I strive to win where it matters most.
God can take our mess and turn it into a treasure of growth through our faith and obedience.
Trials measure the resolve of our faith. they sift our hearts and reveal our true devotion.
Are you ready to step out of your comfort zone?
Never be afraid to start over again. You may like your new story better!
I want what God wants for me.
Be your family's biggest encourager, not their biggest critic. be the one who wipes away tears, not the one who causes them.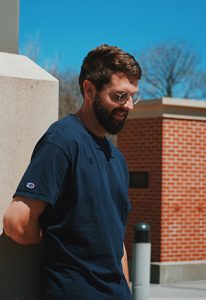 Worry refuses to share the heart with gratitude.
It is difficult to de-escalate a situation if you are escalated. be quick to listen, slow to speak and slow to become angry.
The weapon will be formed. Are you prepared to fight?
The world tells me that I can't alter my past, but God tells me to leave my past at the altar.
Never let fear decide your future.
To try to make disciples without love gains nothing. The two go together and make the journey simple, not complicated. – Dann Spader
Don't go back to something God has rescued you from.
We can't control what happens to us, but we can control our response.
We must be zealous against sin.
You can't just go on being a good egg. You must either hatch or go bad. – C.S. Lewis
Jesus knows the most about you, but still loves you the most.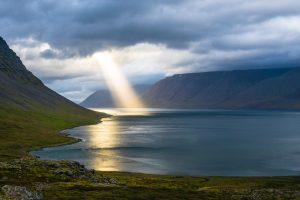 If it keeps you from God, don't keep it around.
Be the reason someone believes in the goodness of God today!
The power of our minds is amazing! Make sure yours is focused on Him.
In all of our circumstances take up the shield of faith, with which you can extinguish all the flaming darts of the evil one. Ephesians 6:16
God is our refuge and strength, a very present help in trouble. Psalm 46:1
No matter what darkness surrounds you, be the light!
Sin is finding identity in anything but God. – Soren Kierkegaard
Stop trying to be a better version of yourself and instead work to be like Him.
One reason people resist change is that they focus on what they have to give up instead of what they have to gain.
What's your end game? What do you want to be remembered for? If it isn't focused on a legacy built on obedience to Christ, adjust.
You will never find maturity in Christ walking down pathways of impurity or disobedience.
Jesus is enough.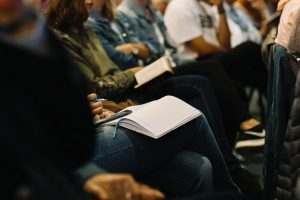 Long before Zaccheaus couldn't see Jesus, the tree was planted to meet his need.
What if God's commitment to us looked like our commitment to Him?
Change doesn't take place in your comfort zone.
When there is conflict, the Word of God should be our guide to resolve it.
Following Christ was never a promise for smooth sailing.
Not all of your storms come to disrupt your life. Some come to clear your path.
Do not walk in unforgiveness and expect to live in the abundance of Christ.
There is a difference between settled and settling. Fulfill your calling and be content with Him!
We will never understand everything about God. Obey anyway.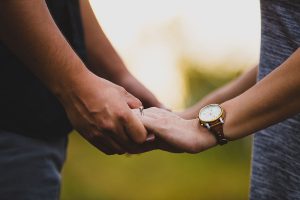 God sent David a bear and a lion to whip before He sent the giant. Don't overlook your season of preparation.
It's only when your faith is tested by fire that you know how pure your faith is.
God didn't promise smooth sailing. He did promise to help you to the other side.
The pruning process may be painful, but removing the weeds and thorns of the past will produce sweet growth in Him.
You'll only experience God's forgiveness when you quit trying to earn it.
Make no mistake that we're at war & the enemy doesn't want us to experience growth during a trial. Trust the process! Stick to the plan!
You just can't enjoy the catch. He wants you to enjoy fishing, too.
All things break, and all things can be mended. Not with time, as they say, but with intention. – LR Knost
If we truly believe the Gospel is true, it should change everything!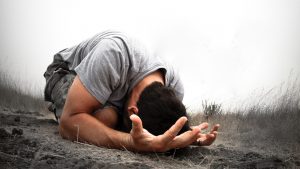 The victim mentality will keep you as a prisoner to your past hurts and scars. God instead wants you to use those trials for victory in Him!
You don't have to be approved by man if you are appointed by God.
Often the greatest obstacles in your life are God-ordained opportunities for you to grow.
Stress makes you believe that everything has to happen now. Faith reassures us that everything will happen in God's timing.
We get the honor of being the imperfect weapons in the hands of the Perfect Master.
Your faith should be filled with emotion, but never ruled by it. Our faith should always override how we feel when they're in conflict.
May God have mercy on us & make us aware of the call to rise up and be His hands and feet of purity, protection, & provision here on earth.
We can't stop sin from pursuing us, but we can stop ourselves from pursuing sin.
A familiar captivity is easier on the surface than an unfamiliar freedom. But, God has set us free to obey and live in victory!
If the pursuit of doctrine & theology leads you to intelligence but not to compassion & love for others then you've made it about you, not Him.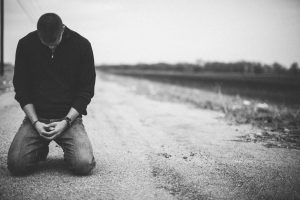 It's a powerful action to choose grace and humility as a reaction when attacked by those we care about, but that's just what Jesus did.
The Christian life isn't a cruise ship, but instead a battleship! Show up armed and ready!
If Jesus couldn't make everyone happy, then you don't stand a chance.
Don't allow your mood to affect your worship. Let your worship change your mood.
The fruit that is produced by our lives is determined by the seed we possess.
We increasingly desire to know God as His Word makes its way into the crevices of our character.
Something will grow from all that you are going through. Hopefully, it will be you.
Spiritual maturity isn't a function of our age or time. It's a function of obedience, especially in seasons of hardship.
Worry is playing God. It's assuming responsibility for something that God has said He will take care of. – Rick Warren
The Bible was not intended to be an apology or defense, proving the existence of God…but instead a revelation of who He is.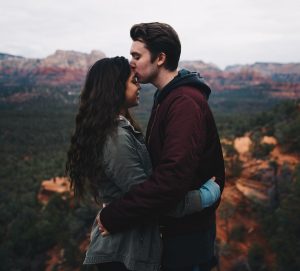 The simplest of tasks can reveal a lack or an abundance of character.
See trials as God's course of preparation for what is to come.
God places us in a season of frustration often so we will respond differently and more creatively in seeking after Him.
Trust and obey.
Even in the midst of trials, you are still right in the middle of His will.
He is always positioning us to be an avenue for someone's salvation.
God didn't give you the strength to get back on your feet so that you can turn back to the same things that knocked you down.
Eating healthy isn't to look pretty, but to practice habits of holiness in our lives, honoring God with everything that we do and have.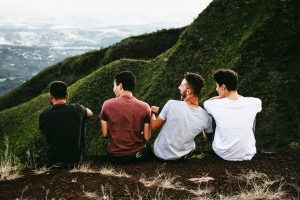 Whether He moves the mountain or not, He still is good!
You can't fulfill God's call on your life and continue holding on to your own desires.
The enemy doesn't have to whisper very loudly if God has not been given the opportunity to speak into my heart.
The reward we get for overcoming a challenge is a more prepared mind, body, and spirit for the next challenge.
The more Jesus loved, the more He was hated. But, He didn't stop. Focus on the mission.
It's better to build your own house and invite someone in for shelter than to keep handing them your bricks as you continue building.
Christ gives us the courage to say no to the unnecessary and yes to the necessary.
Let all that I am be fully consumed with who You are!
Rock bottom will teach you lessons that mountain tops never will.
Don't just attend your church, LOVE your church. Serve, give, invite, worship, post, join, engage, participate!
When an object is lost, the value in it is seen in the length and intensity in the search for it. 1>99
The self-righteous sinner and the unrighteous sinner will both be in the same hell without Christ.
What should you do today to obey God? Love Him!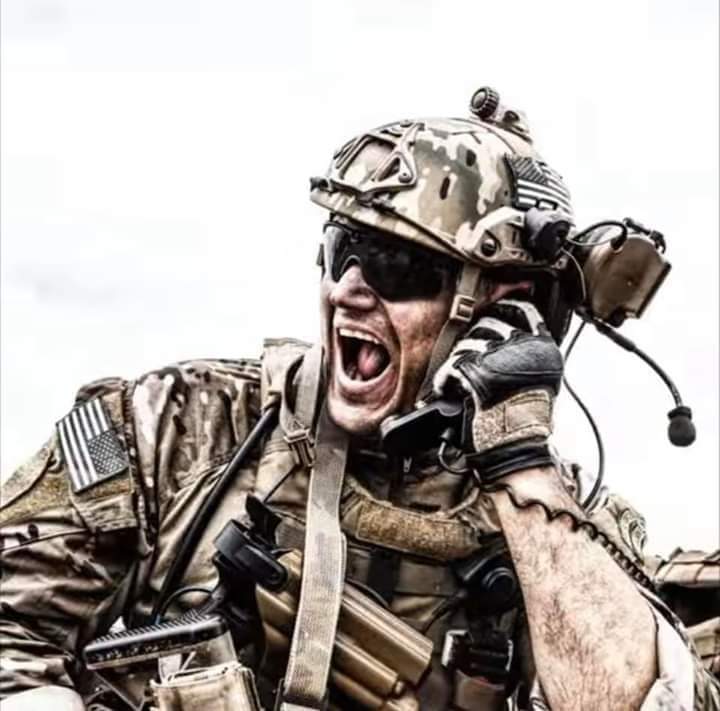 Love God. Love people. Seek the lost. Make disciples.
Maintain your focus on the mission He has called you to do.
Don't let the fear of starting over leave you stuck in your circumstances. Be brave. Begin again.
We will never see the full effect of everything we do for others. Be faithful. Minister. Love. Do not base it on what you see or how you feel.
Your joy shouldn't be about how you feel, but on who He is and what he does through you.
A Bible that's falling apart usually belongs to someone who isn't.
Your greatest testimony will not come from your voice, but from your life.
There is a difference between being set free and walking in your freedom.
You can't call Him Lord and try and run your life.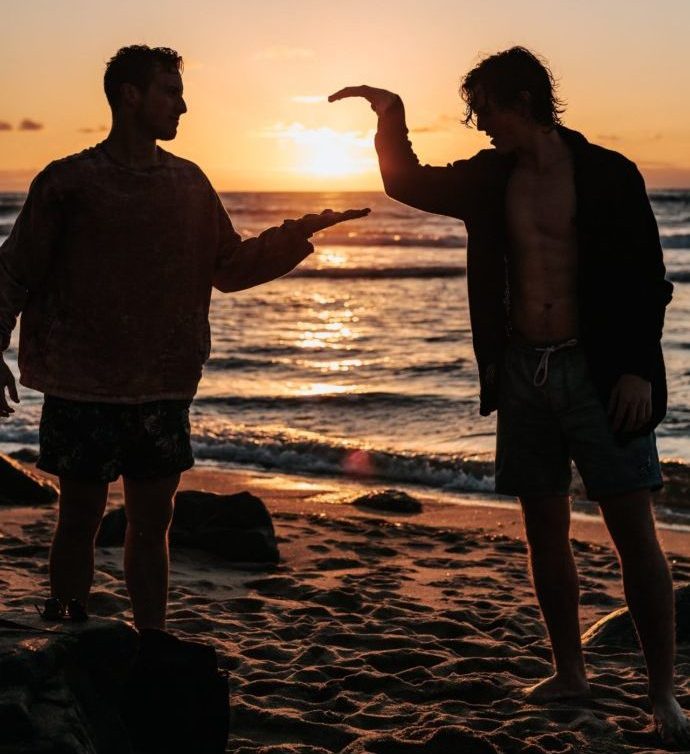 God's Word does not call us to be enlightened, but to be obedient.
Your problems should not lead you to worry but to prayer.
He deserves our all, not because of what He does, but because of who He is.
You are invaluable to Him.
Correctly seeing ourselves as sinners produces the need for Jesus as our Savior.
If you want something tomorrow, make choices today that will produce those results.
Motivate one another to love and good works. Hebrews 10:24
The Gospel is not "you do," but instead "Jesus did." May we always keep focus on the cross!
Evangelism should offer searching, thirsty, and broken people the answer of new creation and living water that is only found in Christ!
Consider how precious the human soul must be, when both God and the devil are after it. – Spurgeon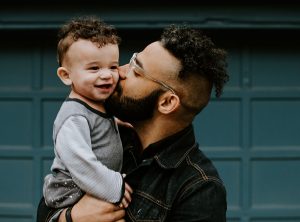 Be confident about God's plan that you don't even get upset anymore when things don't go your way.
You will never always be motivated, so you must learn to be disciplined.
Always seek to have eyes that see the best in people.
A person is not given integrity. It results from the relentless pursuit of honesty at all times.
Sow a thought, reap a deed. Sow a deed, reap a habit. Sow a habit, reap a character. Sow a character, reap a destiny.
Forgive people in your life, even those who are not sorry for their actions. Holding onto anger only hurts you, not them.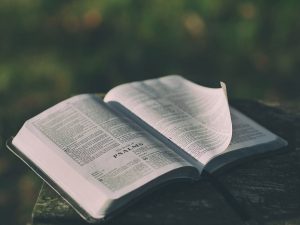 Your identity will be tied to whatever you give your heart to.
God went to great lengths to show His love for you. What are you doing for Him in return?
Be an honest critic privately, and a raving fan publicly. Create unity and harmony, not division.
The faith which saves us is not one single act done and ended on a certain day. It is an act continued and persevered throughout life.
When you learn how to sit at the table with your Judas, then you'll understand the love of Jesus Christ.
Ask yourself: Do my actions line up with the life He has called me to? What changes need to be made?
We must serve God and His people, not casually, but out of a sense of urgency, in obedience of His commands.
We should be thankful He doesn't lose patience with us the way we lost patience with others.
Be desperate to follow Jesus in 2020!
If you're having trouble finishing, go back and remember why you started.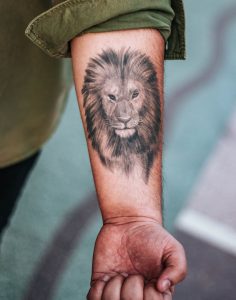 Stop trying to be good enough, and just strive to be more like Him.
You are free from earning God's love. – Kyle Idleman
If you want joy, chase after God.
Understanding what God thinks of you sets you free from the concern what others think.
Pleasing others often results in displeasing God. Your service to others should flow out of your intimacy with Christ.
You cannot talk like a coward and hope to act like a warrior. Your words need to line up with your true identity.
The moment you forget you have a spiritual enemy is the moment you've been defeated.
If you're believing that you're too broken for God to love you, return to the anchor of who He is & realize the abundance of love He has for you!
We should not pray for God to be on our side, but pray that we may be on God's side.
The enemy didn't ask Adam and Eve to lust, lie, steal or kill. he asked them to question the Word of God.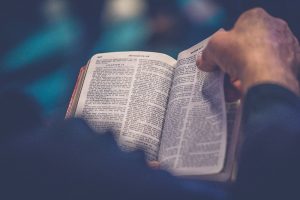 Make room.
Behold, the Lamb of God, who takes away the sin of the world! John 1:29
Oh holy night…fall on your knees!
No eye has seen, no ear has heard, and no mind has imagined what God has prepared for those who love Him. 1 Corinthians 2:9
Each of us is an innkeeper who decides if there is room for Jesus.
Don't ignore spiders to take care of cobwebs. Kil the spider.
Unity does not mean uniformity. It means oneness of purpose. God created each of us to be unique.
Just because someone carries it well doesn't mean it's not heavy. You never know what someone else is going through.
Sharing your faith is not about winning the argument but rather it is about introducing the person to Jesus. – Andy Bannister.
The world needs men who are growing in their intensity in the Lord moment by moment. The world needs all of us to be warriors!
If the world is telling you to follow your heart, remember what God says about our hearts. Jeremiah 17:9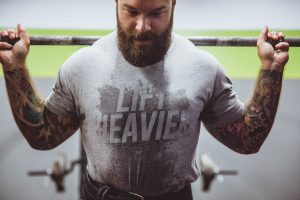 When it feels like there's no way, He makes a way.
Though suffering by its very nature is hard to deal with, with God it is never insignificant.
Following Christ isn't supposed to be safe and comfortable. Get out of the boat!
Experiencing the fullness of Christ allows us to be freed from the stronghold of the opinions of man.
Even good actions carried out with the wrong attitude and approach can be displeasing to God. Stray from strife.
Truth will always be truth, regardless of a lack of understanding, disbelief or ignorance. – W. Clement Stone
Striving to be all we can be only works if we are aligning our lives with Him.
For we are His workmanship, created in Christ Jesus for good works, which God has prepared beforehand. Ephesians 2:10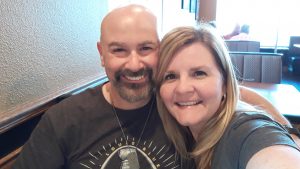 What we do doesn't determine who we are. Rather, it determines what we do.
If it doesn't have value to Him, it shouldn't have a top priority in your life.
Your plans don't matter much if your steps aren't ordered by Him.
Sometimes God puts you in place alone because He needs you to realize you do need not anybody but Him!
Father, we ask for humility to rule our hearts and minds. May we remember to adore You above all else.
The unfolding of Your Word gives light; it gives understanding. Psalm 119:130
Your wounds do not define you. Jesus' wounds define you.
We ought not preach to hear cheers rising, but instead to hear chains falling. More of Him. Less of us.
If your idea of greatness begins with I or me, then you need to check that. His power, His platform…not ours. More of Him, less of us.
We can complain because rose bushes have thorns, or rejoice because thorn bushes have roses. #perspective
He is all that we need.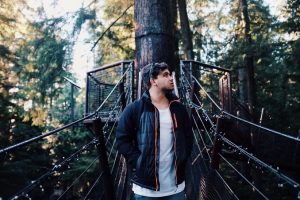 Don't give up! Someone needs to hear your testimony of victory in Christ!
God finds you so valuable, He paid the price of His Son for you.
Grace is a two-way street. Receiving it from God but refusing to give it to others isn't an option. Grace flows.
Pride makes excuses. Humility makes adjustments.
Whatever God uses to drive us to Him is good, no matter how it makes us feel.
Love is not void of trust. If you love without trust, then you've fallen into the deception of infatuation.
What's true, honorable, just, pure, lovely, and commendable; if there's any excellence, if anything is worthy of praise, think on these things!
Nothing will shape your life more than the story you believe yourself to be a part of. Your perspective can be transformational!
We have to be in a place where we know that on our own, apart from Him we have nothing.
Our scars…our inadequacies are, through our obedience, the Opening for His glory.
God's word isn't a history book, but instead an instruction manual.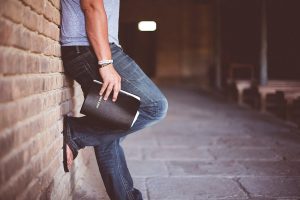 Yesterday is over. No matter how great your successes were or how massive your failures were, it's time to focus on what you can do today.
The characteristics of Christ have to be practiced to be developed.
Someone somewhere is depending on you to do what God has called you to do.
Don't let the sin you're hiding block you from the freedom Jesus died for you to live in.
We should have an inward and outward demonstration of what Christ has done in our lives. They will know us by our fruits!
Connecting with God in submission will bring out the best version of us.
The enemy can use your past against you if you allow it. God wants to use those scars for His glory!
Be thankful for what you have, for you will end up having more.
We often ask God to change our situation, not knowing He puts us in our current situation to change us.
Deep worship is praising God in spite of pain, thanking Him during trials, trusting Him at all times, & loving Him when He feels distant.
The more of the Bible you digest, the less you'll desire the things of this world.
Our plans may change, but God's purpose never fails.
Never trust your tongue when your heart is bitter.
The Gospel shows us that we need help, and we have a God that wants to help us.
Our weakness becomes our advantages when we focus on what He can do through us.
Prayer doesn't change the situation. It changes us.
God is on control and has it all worked out. What are you worried about?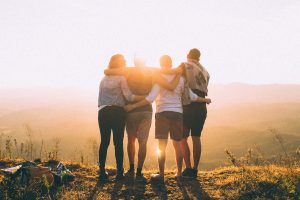 Smooth waters never made for a good sailor.
Wars are not won with one victory. Wars are won a day at a time, a battle at a time, and a victory at a time.
Repentance is a gift of God. If you ever cease to understand the value of repentance, you allow yourself to remain in sin.
How great is the love the Father has lavished on us, that we should be called children of God? And that is what we are! Live Joyfully today!
The choice isn't always about what you do, but why you do it.
I've found that God-sized results are the prize for the souls that go all in. – Cody Bobay
It's not about what I've done, but who You are.
Focus on giants – you stumble. Focus on God – giants tumble. – Max Lucado.
Our faith doesn't eliminate questions but instead provides the answers when they come.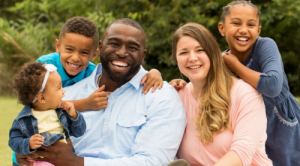 Opportunity knocks just as often as temptation. It's all about your perspective and focus.
We must live in the kingdom of God in such a way that it provokes questions for which the Gospel is the answer.
Knowing Christ not only transforms your future, it completely changes how you see your past.
Long before we face any problem, God already has a plan.
The Church exists for the benefit of those who are not its members – William Temple
You can and should love people you disagree with.
Cynicism takes little effort, as we complain or look for what is wrong with everything. Choose to have hope & keep your mind on things above.
If the resurrection is true, it doesn't mean it's going to save me from dying, it means I'm safe in dying.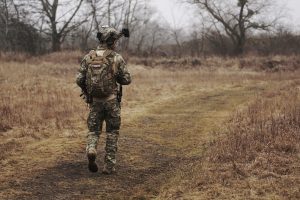 There must be a divorce between you and sin, or there can be no marriage between you and Christ –  Spurgeon
When you're surrounded by a brotherhood, you don't fight your battles alone.
You become what you focus on. Set your mind on things above.
Temptation should bring us to a greater dependence on Him.
Trusting God is a consistent commitment based on His Word, not on our feelings.
Setting the example through talk only works if it is preceded by our actions.
Being bitter takes so much of your energy than forgiving and letting the weight of a transgression go.
You can't say you trust in Jesus to allow you to walk on water while wearing flippers and a snorkel.
The chaos around you shouldn't override the calm within you. – Tony Evans
We shouldn't have anything to do with His work outside of our obedience.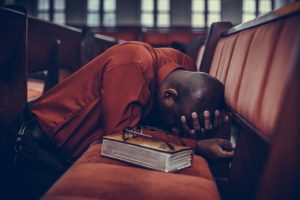 God's grace is extended indiscriminately to all who call upon Him. We are none more worthy.
There isn't a need to magnify the Gospel beyond its inherent magnificence. Let God be the magnet, not us.
Your sin is no match for God's love.
Think about the big things while you're doing the small things, so that the small things go in the right direction.
We will always get so much more out of surrender than we will control.
Don't excuse yourself by accusing Satan. Accept responsibility for your choices.
Not everything that weighs you down is yours to carry.
The answers aren't just in the Book, they're also on (and in) the test.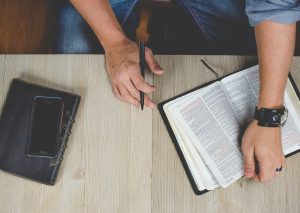 Do the work you are called to do, but rely on the Holy Spirit for everything.
It is critical that we choose to honor even those we disagree with.
Our contentment with God shouldn't end when we don't get the answer we want.
God can and does save us from tough situations, but not always. Our faith is most needed in those times.
If you want revival, ask God to reveal the sin in your life.
There isn't a plan B for how the Gospel gets communicated. Make disciples, not excuses.
So much of our strength in relationships comes from our ability to be vulnerable. Don't fear showing your scars.
Quit letting who you were talk you out of who you are becoming.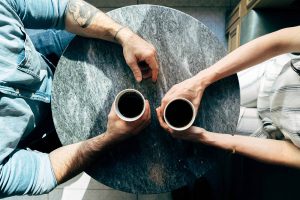 God didn't pull you out of the pit so you could escape. but instead to pull more people out. Use the trials He has brought you through.
Sometimes we have to hit rock bottom to realize that Jesus is the Rock at the bottom. – Tony Evans
We are not meant to live in bondage, but in the freedom to choose to live like Him daily!
Make sure the dreams you're pursuing are in alignment with His plan for your life.
Just because you don't see the harvest doesn't mean the seed didn't take root. Be faithful and continue to show up.
You don't have to have it all together to influence someone else for Christ.
The size of a gift does not determine its impact.
Stop placing your faith in your feelings. Our faith must be anchored in Him!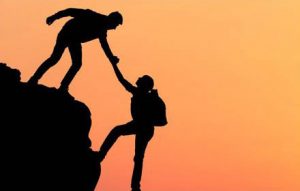 We do not exist so that God can make our dreams come true. We exist to make His Kingdom come here on earth like it is in heaven.
Do not fear showing your scars to others, for in sharing out mutual struggles we find victory in Christ!
Jesus accepts us as we are, but loves us too much to leave us the way we are.
There are seven days in a week, and someday isn't one of them.
Do something today that your future self will thank you for.
When you feel like quitting, remember why you started.
You were called for significance, and that significance must flow through His calling on your life!
All unguarded strength is a double weakness.
Every person you come in contact with is just as worthy of the blood of Jesus.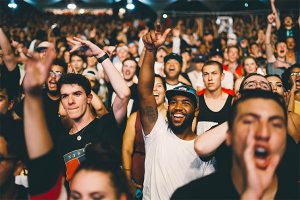 Be a beggar telling another beggar how to find Grace.
Expectations guided by our current situation never lead to Kingdom destinations.
If you want true victory, ask God to defeat you.
Hope is not the absence of fear. It is the presence of God. – Tony Evans
Just because you don't see the harvest doesn't mean the seed didn't take root. Be faithful and continue to show up.
You don't have to have it all together to influence someone else for Christ.