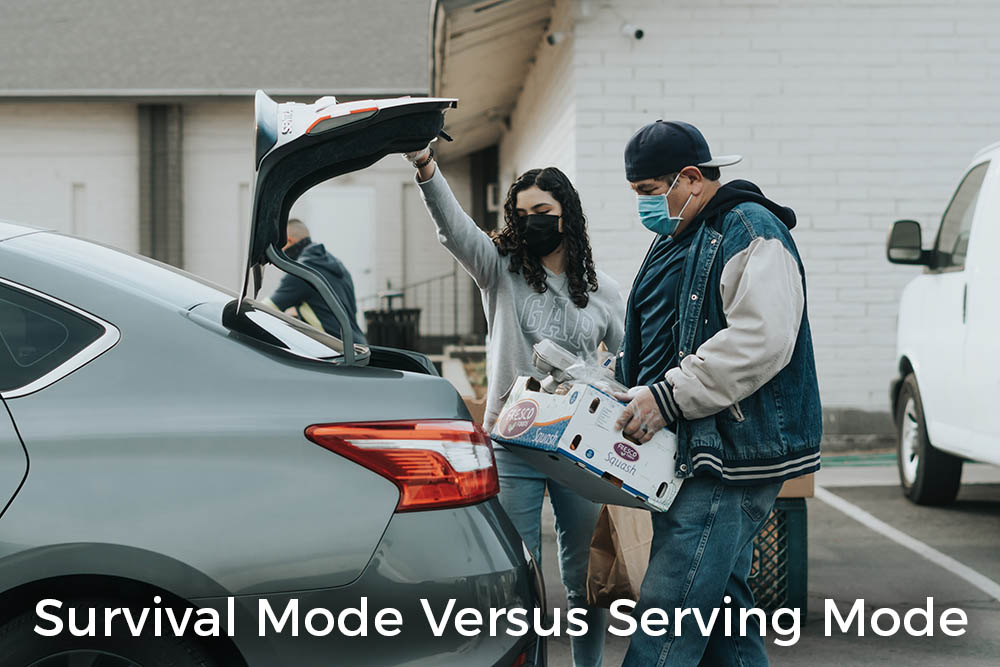 As Christians, we are called to serve God and serve others. God tells us to work to eat, but why we work is essential. We don't work to be rich (by rich, I mean having many earthly possessions), but we work as a service to God.
We live in a hustle-driven society where we get so consumed by our work we lose focus on God. Millions of Americans live paycheck to paycheck and fear losing their job despite hating their jobs for the most part. God doesn't want us to be lazy, nor does he want us to be anxious either. God wants us to focus on serving Him and serving others while thinking less about ourselves.
"Don't be selfish; don't try to impress others. Be humble, thinking of others as better than yourselves. Don't look out only for your own interests, but take an interest in others, too."
– Philippians 2:3-4 [NLT]
Rather than focus on "how this benefits me?" think about "how can I help others?" Money shouldn't be a motivator of why we work, but it should be a by-product of our service to God. I'm not saying everyone who has this mindset will be rich (by the world standards) but be rich spiritually. We get paid in our jobs because it complements the work we do for others. It's a sign of giving thanks for our service. Don't chase money but chase after God's heart instead.
"You know the generous grace of our Lord Jesus Christ. Though he was rich, yet for your sakes, he became poor, so that by his poverty, he could make you rich."
– 2 Corinthians 8:9 [NLT]