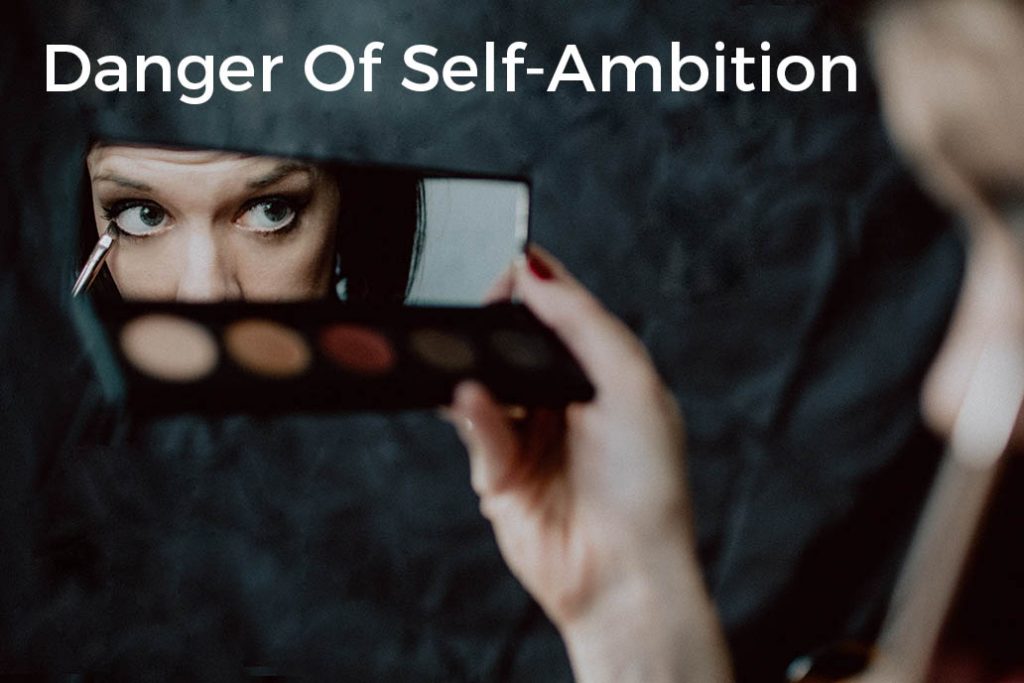 Selfish ambition is when you desire to purely elevate yourself only. The opposite of love is selfishness. Self-ambition is a trap that so many people fall into, and even Christians can get ensnared as well.
Our flesh continually craves satisfaction, and it will do anything to get what it wants, even if it involves doing the vilest and evil thing imaginable. David, who is considered a man after God's own heart, fell into selfish ambition when he looked at Bathsheba naked in the shower while his men were at war. Instead of rejecting his lustful desire, he ended up sleeping with her and killing her husband (Uriah) in the process.
I'm living proof of how self-ambition can ruin your life. Last summer, I was granted an enormous life insurance check that my mom willed to me after her death. I was super happy because, finally, I was able to do the things I always wanted to do. My main goal was to be a full-time poet, and even though I had the desire to make Christian poetry, I still was more focused on making money than clinging to God. I tried every marketing strategy I could think of, but nothing worked, and I ended up broke, busted, and disgusted by the holiday season.
It's crucial to stay Christ-centered even when things are going well. Satan loves to puff your ego and make you feel that you got to where you are on your own. "You can handle it." "Enjoy yourself; you worked hard." "Don't listen to them; they just want to rain on your parade." Success is a weapon The Devil uses to make you spiritually complacent to the point where you are not reading your word nor praying as you should. The quickest way to rock-bottom is when you feel that you're in control of your own life. Pray and Meditate on God's word daily, so you don't have to make some of the mistakes I made last year.
"Do not love the world or the things in the world. If anyone loves the world, the love of the Father is not in him. For all that is in the world—the lust of the flesh, the lust of the eyes, and the pride of life—is not of the Father but is of the world. And the world is passing away, and the lust of it; but he who does the will of God abides forever."
-1  John 2:15‭-‬17 [NKJV]
"For what will it profit a man if he gains the whole world, and loses his own soul?"
– Mark 8:36 [NKJV]