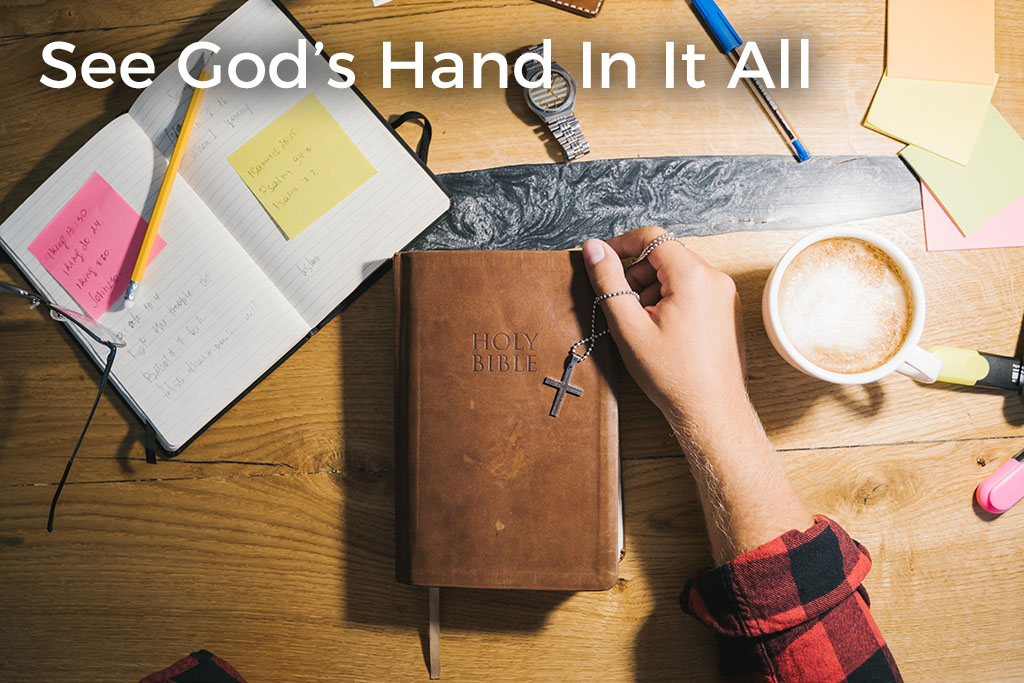 When Joseph was sold into slavery by his brothers, he easily could have become bitter and thought to himself, "Well, I am dealt a bad hand." But what did he say when he met his brother when he was second in command in Egypt?
"But as for you, you meant evil against me; but God meant it for good, in order to bring it about as it is this day, to save many people alive." – Genesis 50:20 [NKJV]
Joseph acknowledged the ill intentions of their hearts but brilliantly still offered forgiveness in the same sentence. Likewise, we shouldn't ignore the injustice done to us but still offer forgiveness! Remember, God is the avenger!
Has the job you didn't get end being a blessing because you ended up starting your own business and doing what you actually love? Did that diagnosis help you slow down?
When I look back on my life and the lives I have impacted, I see God's hand in it all!
God saved Egypt from an awful famine by Joseph's dream interpreted!
Psalm 33:18-19 says,
"But the eyes of the Lord are on those who fear him,
on those whose hope is in his unfailing love,
to deliver them from death
and keep them alive in famine." [NIV]
Whatever the famine in your life is, trust Him!
Here's a short poem I wrote about trusting God:
TRUST GOD
When your dreams turn to rust
And there's no one to trust
You feel like you put in the corner
On an alien planet as a foreigner
It's so vital to love and forgive
Yes, we come from Adam's sinful ribs
But we should live as the redeemed
People highly esteemed