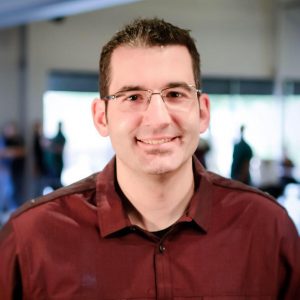 Tim has grown up in the church and has held various leadership positions both in business and in the church.  Tim is currently the Executive Pastor at LifePoint Church in Arizona.  He has a Bachelor's Degree in Marketing from Arizona State University along with an MBA from the University of Phoenix.  He has had a career in business management for over 20 years and has worked as Faculty for two different colleges. 
Tim started the ministry of Discerning Dad as a way to write and encourage Christians to grow in discernment and make better decisions that honor God.  He has a brand-new, 90-day devotional book called Eyes on Jesus. Tim also is in the third season of the top-notch podcast Eyes on Jesus, which features many of the biggest Christian thinkers today. He also wrote Everyday Discernment: The Importance of Spirit-Led Decision Making, well as multiple YouVersion Bible Plans. 
Tim lives with his wife Jamie and their two children in Arizona. 
Recent Posts: