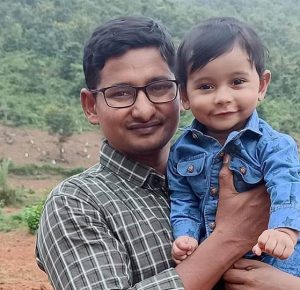 Jehu Limma is the founder of HopeGiving Foundation. He himself comes from a poor family background in Odisha, India. He was born to parents who don't know how to read and write. Since he was born into a poor family, growing up he has personally experienced what it is like to be impoverished in India.
Because of God's grace, and through the help of his parents and supporters, he completed his schooling and continues on with his seminary education.
Feeling a burden to help the neediest children, and the poor, he and his wife have established HopeGiving Foundation in 2021. Jehu and his wife believe education can change poor children's futures. Before they depart from this world, they want to invest in the lives of underprivileged children, serve oppressed people in India, and share the Gospel of Jesus Christ who is the real Hope Giver. By doing this service, they seek to put God's love into practice.
Donate to help Jehu: https://www.gofundme.com/f/hopegiving-fdn-aid-for-persecuted-christians