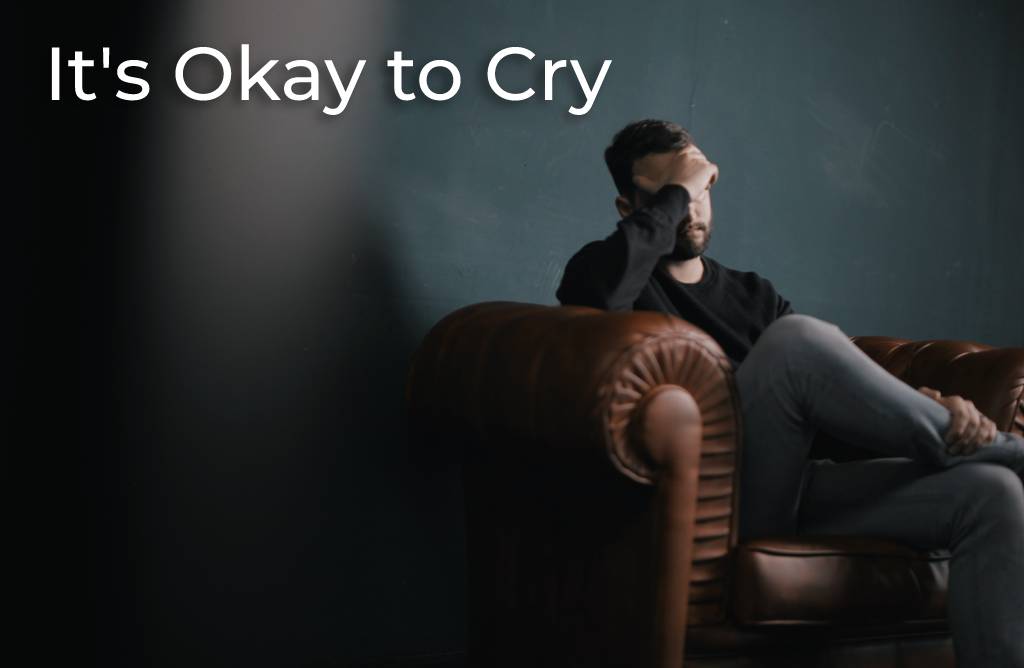 Crying is a normal part of life; some people cry more than others. In the Bible, men cried. Crying wasn't just for children and women back then. We all are going to have days where all we can do is cry. Jesus even cried when Lazarus died (John 11:35).
God doesn't expect us to be emotionless people; we have feelings just like God has feelings. Crying is sometimes necessary to get the help we need. David is a great example of this, as he did in Psalms:
"Give thanks to the Lord, for he is good;
his love endures forever.
Let Israel say:
'His love endures forever.'
Let the house of Aaron say:
'His love endures forever.'
Let those who fear the Lord say:
'His love endures forever.'
When hard pressed, I cried to the Lord;
he brought me into a spacious place.
The Lord is with me; I will not be afraid.
What can mere mortals do to me?
The Lord is with me; he is my helper.
I look in triumph on my enemies."
– Psalm 118:1-7 [NIV]
David and his closer-than-a-brother Jonathan even wept together when Jonathan's father, King Saul, was wanting to kill David (1 Samuel 20:41).
Crying doesn't make you weak. Crying is a chance to commune with God. Let go of the world's perspective on crying and pour your heart out to God.