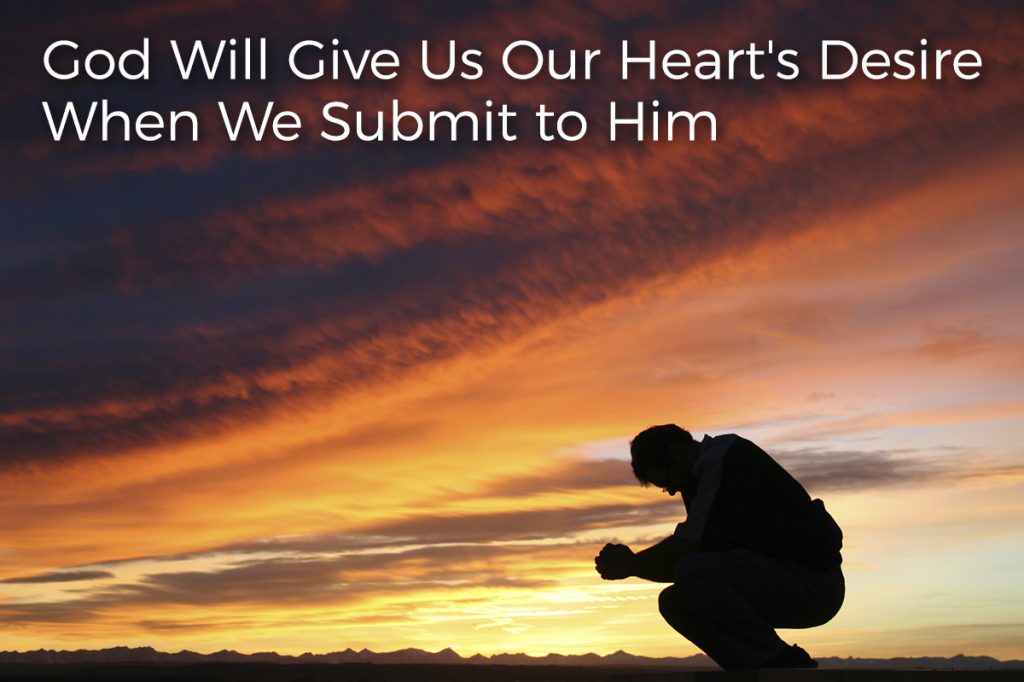 Trust in the Lord and do good. Then you will live safely in the land and prosper. Take delight in the Lord, and he will give you your heart's desires. Commit everything you do to the Lord. Trust him, and he will help you." – Psalms 37:3-5 [NLT]
God will give us the desires of our hearts when we submit to His will. Most people take Psalm 37:4 out of context and do not take verses three and five into consideration.
God wants to give us what we want, but that is only when we are submitted to His will. God can't give us what we want when we are living in sin. God knows our heart is naturally wicked, so He has to sanctify us to reward us truly.
"The human heart is the most deceitful of all things, and desperately wicked. Who really knows how bad it is?
– Jeremiah 17:9 [NLT]
I know you're thinking, "why are unbelievers are having success while I'm barely getting by?" The Bible talks about this in Matthew 5:45 when it mentions God sending rain on the just and unjust. God allows wicked people to have riches not as a blessing, but as a curse of their own heart. King Nebuchadnezzar was a great example of that. Daniel warned Him about worshiping a golden statue, yet he wouldn't give it up. God humbled him by making him eat grass! Could you imagine eating grass as your source of food?  That's why God tells us not to envy the success of the wicked.
"Don't worry about the wicked or envy those who do wrong. For like grass, they soon fade away. Like spring flowers, they soon wither." – Psalms 37:1-2 [NLT]
Not all of us will be rich or famous, but that doesn't mean we won't be blessed. True riches is not money, status, or position of power, but it's living in contentment. Being happy in Christ equals great riches. When our heart is centered on God, we will have our needs met, and some of our wants met.
"Yet true godliness with contentment is itself great wealth." – 1 Timothy 6:6 [NLT]