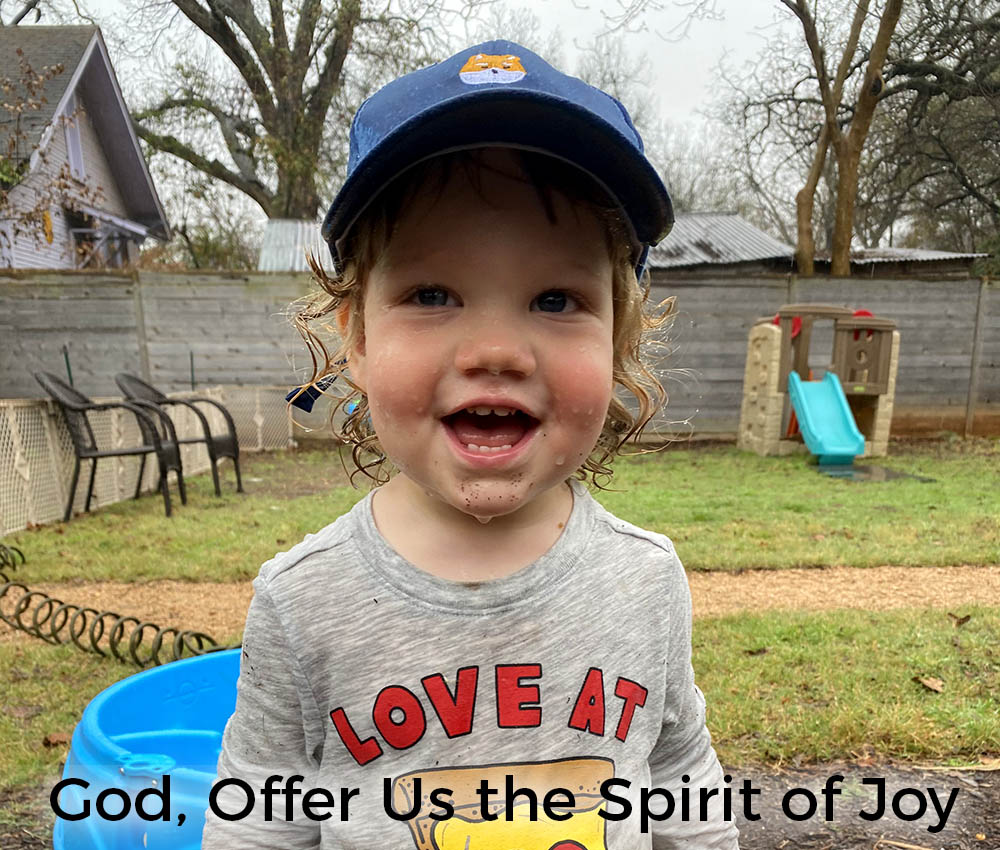 God offers us the Spirit of God offers us the Spirit of Joy. It's one of the fruits of the Spirit found in Galatians 5:22-23:
"But the fruit of the Spirit is love, joy, peace, forbearance, kindness, goodness, faithfulness, gentleness and self-control. Against such things there is no law."
Joy, I believe, goes beyond circumstances or feelings. It's all about perspective. I am not saying circumstances or feelings can't add to the experience of joy but did you know you can still have joy, even if you are in an unfavorable situation?
My nephew Ben was born in July of 2019, right before the pandemic and lockdowns of 2020. He spent part of his development stage at home with his parents and parks empty of people. He didn't get much interaction with babies his own age, except for one another infant.
But Ben was always smiling and full of life. While it breaks my heart that he "missed out." But probably to him, he didn't know he was missing out! He wasn't too young to worried about getting covid or understanding a lack of social interactions.
However, as people are getting out of the pandemic, Ben is around more and more people. It's so vital for Ben to see other peoples' smiles and to learn all types of facial expressions. I do believe joy is increasing as we near the end of this pandemic. We just need to not worry about this pandemic, like Ben does, and take it one day at a time.
Paul was in an unfavorable situation. He was in prison for preaching the Gospel with Silas but guess what; they still had joy! So much joy that he sang praises to God, and that caused his shackles to break! Acts 16:25-26, "About midnight Paul and Silas were praying and singing hymns to God, and the other prisoners were listening to them. Suddenly there was such a violent earthquake that the foundations of the prison were shaken. At once, all the prison doors flew open, and everyone's chains came loose."
Joy brings deliverance, so does praise! And praising can increase your joy! Don't forget to praise our loving Father joyfully! It's all about Him! He is our only true source of joy!
1 Chronicles 16:26-27, "For all the gods of the peoples are worthless idols, but the Lord made the heavens. Splendor and majesty are before him; strength and joy are in his place."