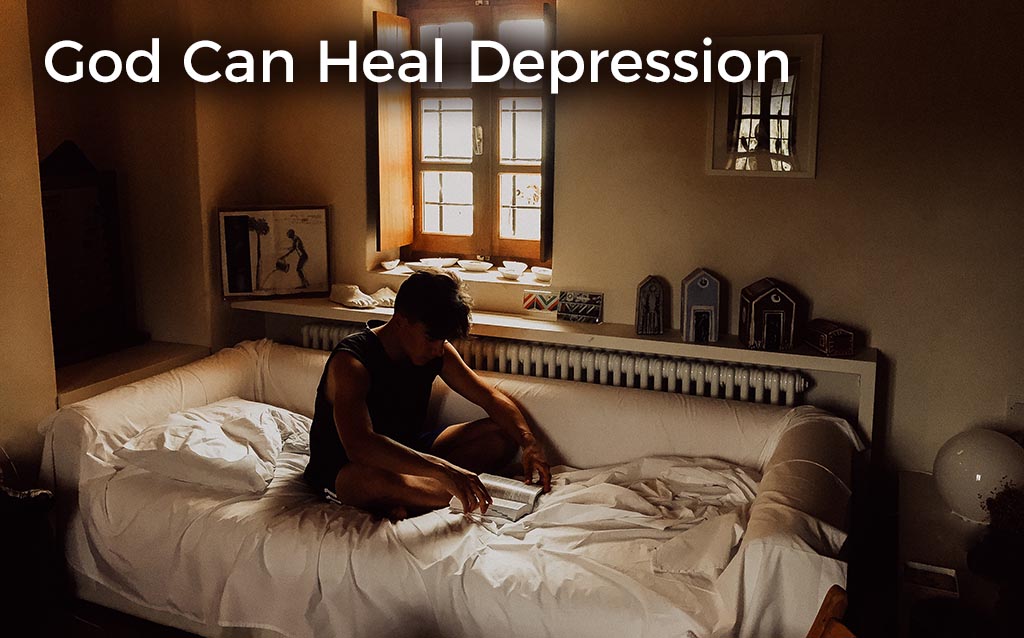 A fellow Tiktok follower requested this topic (my Tiktok is @mariowalker84). He asked me to do a blog post on depression, so I thought, "sure, why not?"
Depression is a topic that I'm pretty sure most of us can relate to. I had my fair share of moments where I felt depressed. Depression is a very loose word these days, mainly because you hear many social media people saying "I'm depressed" when they're just seeking attention in reality. Depression is a form of sadness that leaves a person paralyzed for some time. We all felt sad in some form or another but being depressed is where you feel so sad that you can barely move your body. Depression leads to unhealthy habits such as binge-eating, starvation, drug use, alcoholism, etc. Depression can also be a mental health issue where even if nothing is going wrong, you still feel sad for some reason. Having counseling is helpful, but make sure you're getting biblical counsel, or otherwise, you end up worst than where you started.
"For his anger lasts only a moment, but his favor lasts a lifetime! Weeping may last through the night, but joy comes with the morning."
– Psalms 30:55 [NLT]
Sadness doesn't have to be a never-ending feeling. We can be happy even when our world seems to be fallen apart. In the book of Psalms, David is an example of someone who dealt with a lot of grief and sadness in his life. However, he still found happiness in The Lord because David knew that true happiness doesn't come when everything in my life is going right, but it's when I forgot about my issues and concentrate on God's goodness.
"I prayed to the Lord, and he answered me. He freed me from all my fears. Those who look to him for help will be radiant with joy; no shadow of shame will darken their faces. In my desperation, I prayed, and the Lord listened; he saved me from all my troubles. For the angel of the Lord is a guard; he surrounds and defends all who fear him. Taste and see that the Lord is good. Oh, the joys of those who take refuge in him!"
– Psalms 34:4-8 [NLT]
Even when David felt the weight of the world on His shoulders, He still trusted God. God wants us to have joy in Him. The world's happiness is very inconsistent and leads to emptiness, but the joy of God will keep your sanity when everyone else is telling you that you should go crazy.
"Joy of the Lord is your strength"
– Nehemiah 8:10
God can heal your depression through prayer and seeking His will for your life. Instead of praying, "God, please take this away quickly." our attitude should be, "I don't know how long this is going to last, but Lord help me to enjoy you while I'm in this situation."
Don't feel bad if you're depressed because I experienced it myself. The big reason why I started this blog was because of the depression I faced late last year. I know what it's like to feel discouraged, so I created this blog to encourage those who feel discouraged through God's word. God shows us through hard times that we don't need everything to go smooth to be happy; we just need to trust in Jesus.