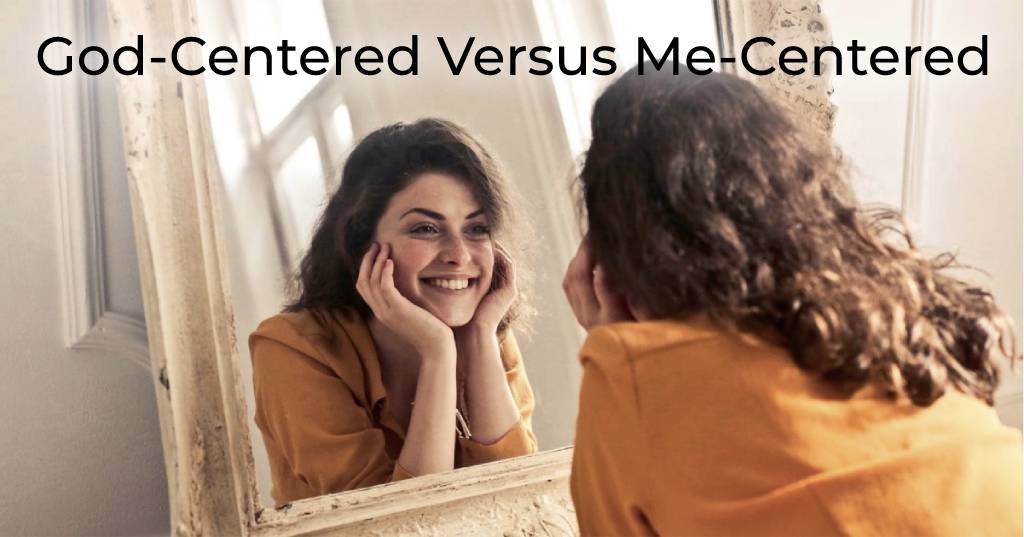 What is your everyday life like? Do you spend time with God, do you pray, read your word, do you meditate on God's goodness, or go about your day thinking about just thinking about your wants and needs?
Being God-centered is all about making God the main focus of your everyday life. You become so consumed with God to the point where your problems don't feel all that important. God deserves to have our attention, but we get so distracted by social media and mobile games to where we wonder why we have a hard time hearing from God.
It's ok to be ambitious and goal-oriented but make sure that you're putting God first. Putting God first is making His Kingdom (God's authority) and His righteousness our primary focus.  A "me-centered" life is quite the opposite; self-centered Christians only want God when it's convenient. A self-centered Christian may pray and read the Bible but concentrates more on the cares of the world than the things of God.
"Now godliness with contentment is great gain. For we brought nothing into this world, and it is certain we can carry nothing out. And having food and clothing, with these we shall be content. But those who desire to be rich fall into temptation and a snare, and into many foolish and harmful lusts which drown men in destruction and perdition. For the love of money is a root of all kinds of evil, for which some have strayed from the faith in their greediness, and pierced themselves through with many sorrows."
-1 Timothy 6:6-10 [NKJV]
I lived the self-centered Christian life before, and it led me nowhere fast. I ended up broke, busted, and disgusted. Ever since I started putting God first, I began to worry less about money, and I just began experiencing peace without understanding.
"But seek first the kingdom of God and His righteousness, and all these things shall be added to you.  Therefore do not worry about tomorrow, for tomorrow will worry about its own things. Sufficient for the day is its own trouble."
– Matthew 6:33-34 [NKJV]
Pray and ask God to cast your cares to Him so you can serve Him effectively.