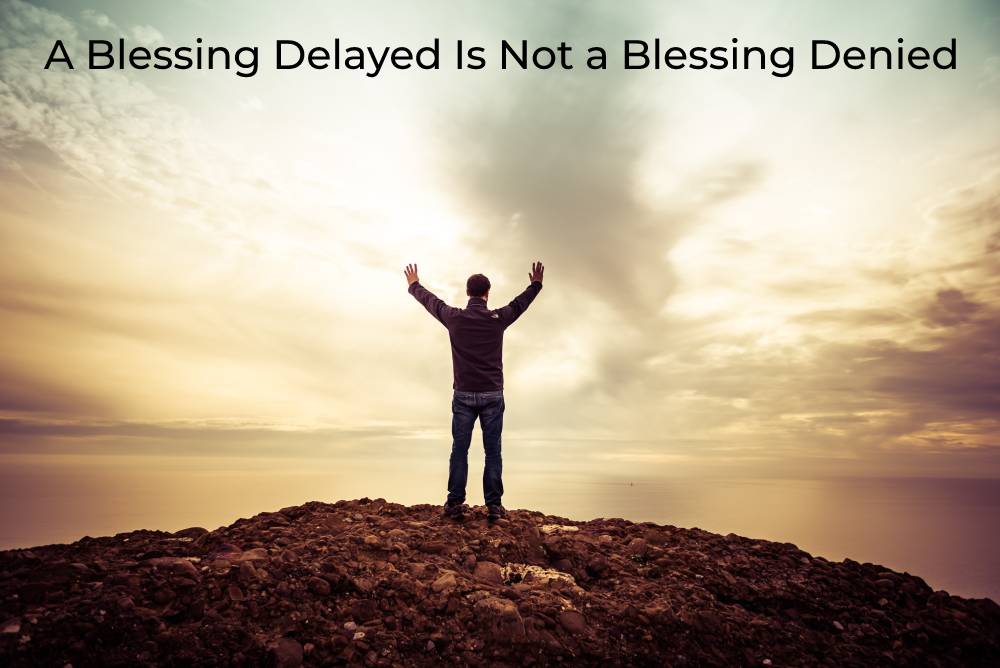 I just saw this quote on Facebook that says, "A blessing delayed isn't a blessing denied." The quote really moved my heart because I have been struggling for months. I have been praying for God to do a miracle in my life, but it hasn't happened yet. God has shown me throughout this process that His timing will often disappoint our expectations, not to hurt us but to grow us. If God gave me everything I wanted when I wanted it, I would love His gifts more than I love Him.
"The Lord isn't really slow about his promise, as some people think. No, he is being patient for your sake. He does not want anyone to be destroyed, but wants everyone to repent."
– 2 Peter 3:9 NLT
Here are some reasons why God takes longer than we want:
1. To see how much we love Him: Our love for God should go beyond material stuff. If we only love God when He gives us stuff, we are like spoiled children. God has to sift (remove) our earthly desires, so our heart is in the right place.
2. To grow our faith: Our faith grows when we are dealing with adversity. If everything is always going the way we want, we won't pray nor read His word as much. God puts storms in our lives so we can totally depend on Him. He removes our resources so we can rely on The Source. God has proved to me repeatedly that no matter how little I have in my bank account, He has always supplied my needs.
3. His delays allow the supernatural to happen: We all say we want God to do the supernatural in our life, but we often complain when He doesn't do things our way.
When we let go of how we think things should go. We are allowing God to go above and beyond our expectations. God doesn't short change us; He wants the best for His children. To give us the best, we must be patient and be still when we are waiting. When we command God to bless us in a way we can understand, we are limiting God's power. The pressures of your life may cause you to get anxious and rush God, but remember that time never runs out on God. God created time, and He'll push back deadlines so that we can see Him move in our life.
I pray that this blog encouraged you not to give up on God. It may seem like nothing is happening, but God hears our prayers and our cries. He hasn't forgotten about us. God's timing is always perfect. His thoughts are not our thoughts, and His ways are not our ways.
"This vision is for a future time. It describes the end, and it will be fulfilled. If it seems slow in coming, wait patiently, for it will surely take place. It will not be delayed."
– Habakkuk 2:3 NLT