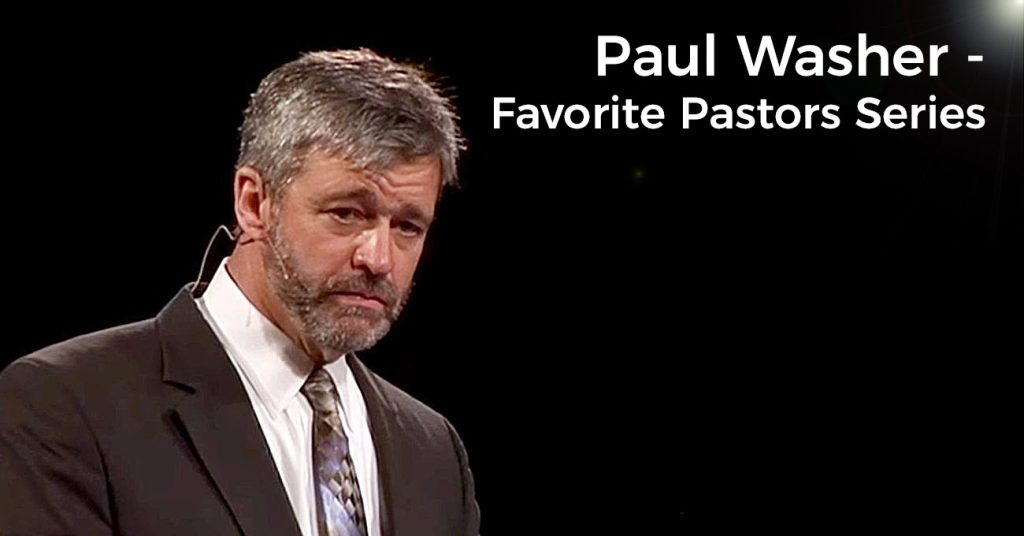 Paul Washer is a no-nonsense, "seize-you-by-the-throat" kind of preacher, and is also a "no-brainer" entry on my list of Favorite Pastors. Here's a brief biography:
Paul Washer is an American Christian preacher and missionary known for his passionate and uncompromising commitment to biblical truth. Born on September 11, 1961, in the United States, Washer has become a prominent figure in the evangelical community through his teaching, preaching, and writing.
Washer's journey to faith was a transformative experience. In his early twenties, he came to a profound understanding of his own sinfulness and God's incredible grace. This encounter with the Gospel led him to dedicate his life to serving Christ and spreading the message of salvation.
At his conversion, Washer has been an oil and gas lawyer. Soon after being saved, he moved to Peru to become a missionary. It was there that he met who was to become his future wife, Rosario "Charo" Washer, who at the time was doing street ministry in the city of Lima.
While in Peru, Paul Washer founded HeartCry Missionary Society, a mission organization focused on supporting indigenous church planters and evangelists worldwide. Through HeartCry, Washer has played a significant role in supporting and equipping pastors and missionaries in countries where the Christian faith is often met with persecution. As of 2017, the organization supported 238 missionary families in 41 countries.
Washer eventually moved back to the United States. Since 2010, Washer has made Radford, Virginia, his home, where he now serves as the missions director of HeartCry.
Washer's ministry gained widespread recognition by releasing a sermon titled "Shocking Youth Message" in Montgomery, Alabama, in 2002. The sermon quickly went viral on the internet and resonated with many young people who were seeking a deeper, more authentic faith. In this sermon, Washer passionately addressed the state of the modern Church, challenging young believers to examine their hearts and truly surrender their lives to Christ. This is the famous sermon where he uttered the convicting lines, "I don't know why you are clapping…I'm talking about you." You can view the original video here on YouTube.
Since then, Washer has preached at various conferences, churches, and events across the United States and around the world. His sermons often center on topics such as the nature of true conversion, the cost of discipleship, the sovereignty of God, and the importance of holiness. He uniquely communicates profound theological truths in a relatable and impactful manner, leaving a lasting impression on his listeners.
In terms of his personal life, Paul and Charo Washer have four children together. Washer's family has been a source of support and encouragement throughout his ministry. Despite his influence and recognition, Washer maintains a humble and low-profile lifestyle, seeking to direct attention towards Christ rather than himself.
Why Paul Washer?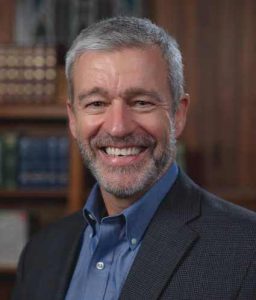 Let me tell you, Paul Washer has had some powerful and convicting sermons. He is the "wake-up" call of a preacher that virtually all 21st Century Christians need, myself included. You'll hardly come across a more blunt and honest preacher. I've considered him to be a distillation of Jonathan Edwards' classic sermon "Sinners in the Hands of an Angry God" in modern form. The Holy Spirit has gifted Washer with a unique ability to clearly articulate the weight of sin, the holiness of God, and the need for repentance and faith in Jesus Christ. His messages often challenge the complacency and superficiality that characterizes contemporary Christianity, calling believers to a more profound commitment and genuine devotion to God.
Pastor Washer is definitely not a "feel-good" pulpit expositor. If you're looking for shallow doctrine that you can apply thinly to your life, he's not your person. His preaching will shake you to your core. He may not always give you the sermon you want to hear, but he'll always give you the one you need through God's power and grace.
Washer's teaching emphasizes the absolute authority and sufficiency of Scripture as the Word of God. He believes in the primacy of the Gospel of Jesus Christ and the necessity of biblical discipleship. His sermons and writings frequently address foundational doctrines such as the sovereignty of God, the nature of genuine conversion, and the importance of personal holiness. Paul Washer is known for his Reformed theological perspective. He aligns himself with the Reformed tradition and holds to the teachings and doctrines associated with Calvinism.
Despite his strong convictions, Washer maintains a humble and compassionate demeanor. He seeks to demonstrate God's love and grace while upholding the truth of the Gospel. Washer's ministry has had a profound impact on countless individuals worldwide, both through his direct preaching engagements and through the dissemination of his sermons online.
Throughout his career, Paul Washer has been committed to calling the Church back to its biblical roots and encouraging believers to live with a radical, wholehearted devotion to Christ. His passion for the Gospel and unwavering commitment to the truth continue to inspire and challenge Christians to seek a deeper, more genuine relationship with God.
Find Out More
Paul Washer Sermons via Sermon Audio –
https://www.sermonaudio.com/search.asp?speakeronly=true&currsection=sermonsspeaker&keyword=Paul_Washer
Heartcry Missionary Society:
https://heartcrymissionary.com/