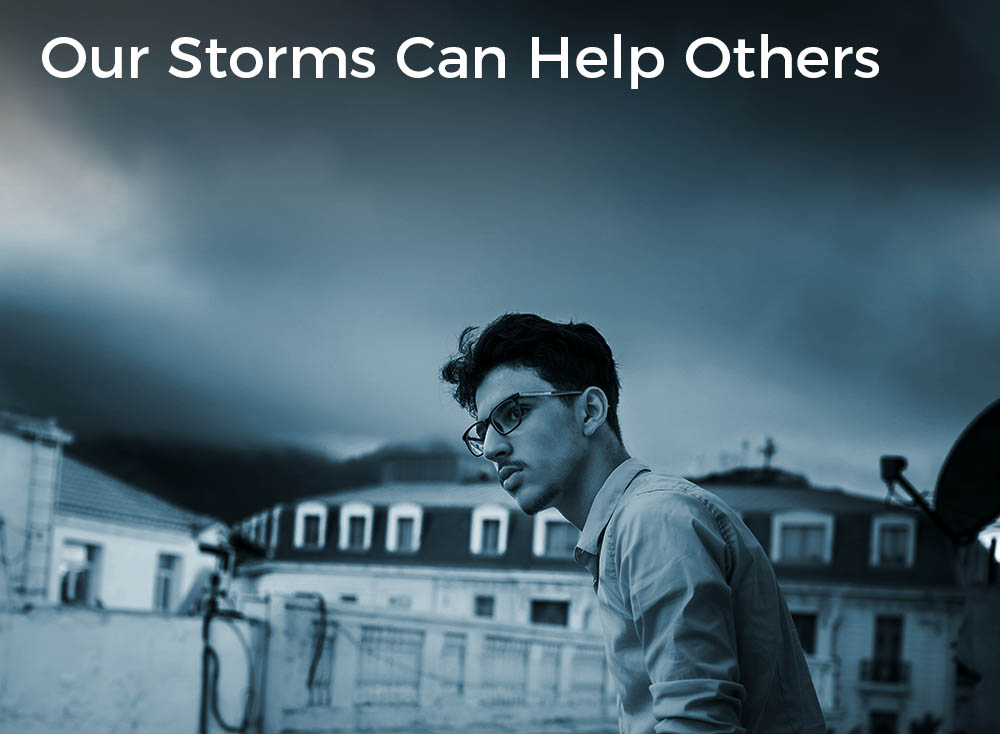 I was reading the story of Ruth, and I thought about Naomi. Naomi was a widowed woman who was too old to bear children, and there was a famine in the land. Ruth had the option to return to Moab and worship the pagan gods she had left behind, but she decided to stay with Naomi even though Oprah (Ruth's sister) had already left. Naomi felt like God has forgotten her, but little did she know that God would bless her with a son.
"'No, my daughters, return to your parents' homes, for I am too old to marry again. And even if it were possible, and I were to get married tonight and bear sons, then what? Would you wait for them to grow up and refuse to marry someone else? No, of course not, my daughters! Things are far more bitter for me than for you, because the Lord himself has raised his fist against me.' And again they wept together, and Orpah kissed her mother-in-law good-bye. But Ruth clung tightly to Naomi. 'Look,' Naomi said to her, 'your sister-in-law has gone back to her people and to her gods. You should do the same.' But Ruth replied, 'Don't ask me to leave you and turn back. Wherever you go, I will go; wherever you live, I will live. Your people will be my people, and your God will be my God. Wherever you die, I will die, and there I will be buried. May the Lord punish me severely if I allow anything but death to separate us!' When Naomi saw that Ruth was determined to go with her, she said nothing more."
– Ruth 1:12-18 NLT
Ruth stuck with Naomi because she knew the world couldn't sustain her. She wanted to know The God of her mother-in-law. God used Naomi's misfortunes to bring Ruth to salvation. God can use our storms (our hard times) to get people to Christ.
Reading this story gave me hope because I have been struggling pretty badly lately. I just got word from my landlord last Thursday that he plans on evicting me on June 25 if I don't pay the $800 I owe. I had all this stress and anxiety going thru my head because I'm nowhere near ready to pay rent. I was figuring out ways I can get $800 within a week, but last night God spoke to me, and He said, "rest."
For months I have been praying for a financial breakthrough. I have been job-searching online but found nothing. I thought by now, I would have moved past this. It's been painful not having your needs being met, but I thought, "what if God is using my struggle to bring others closer to God." God often allows us to suffer to help others in their faith.
I'm sure plenty of you guys are wondering if "God is ever going to give me a breakthrough?" I'm trying as hard as I can, but I just can't catch a break." God hasn't forgotten about you, just like He hasn't forgotten about Naomi. God's timing is always perfect. You might be closer to your breakthrough than you realize. Don't give up on God. Cast your cares upon Him, and He will give you rest.
"Give all your worries and cares to God, for he cares about you."
– 1 Peter 5:7 NLT
Our suffering is not about us. God allows us to suffer to bring Him glory.
Grief does not make sense to us, but His thoughts are above our thoughts. We're not going to understand everything, but we have to trust that God is on our side. I know there are people in worst situations than I am right now. I could complain and get angry at God, but God has proven Himself to me too many times for me to quit on Him.
I hope y'all found this blog post encouraging. God hasn't forgotten about you. The longer you wait, usually the more significant the blessing. Here's how the story of Ruth ends.
"So Boaz took Ruth into his home, and she became his wife. When he slept with her, the Lord enabled her to become pregnant, and she gave birth to a son. Then the women of the town said to Naomi, 'Praise the Lord, who has now provided a redeemer for your family! May this child be famous in Israel. May he restore your youth and care for you in your old age. For he is the son of your daughter-in-law who loves you and has been better to you than seven sons!' Naomi took the baby and cuddled him to her breast. And she cared for him as if he were her own. The neighbor women said, "Now at last Naomi has a son again!" And they named him Obed. He became the father of Jesse and the grandfather of David."
– Ruth 4:13-17 NLT
Ruth and Boaz get married, the famine has been restored, and Ruth gave Naomi her son to raise. The most significant legacy Ruth leaves behind was that she became the great-grandmother of David. Naomi played an essential role in bringing Ruth to God. God uses our testimony to create a legacy.