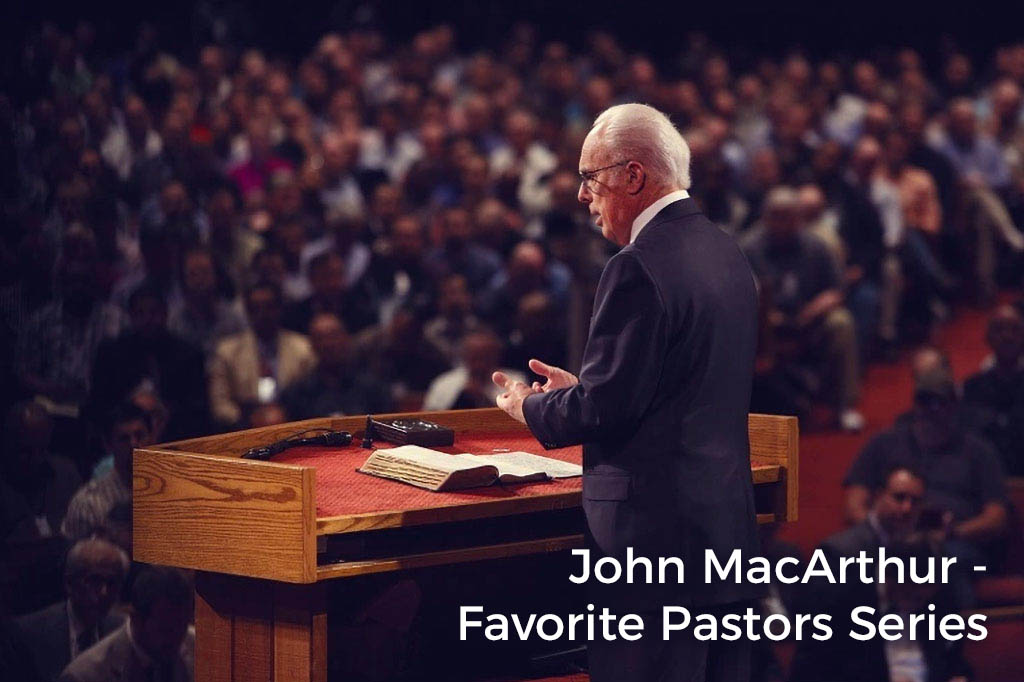 This time out in my Favorite Pastors Series, I'm going to feature one of the most well-known figures in the protestant church today, John MacArthur. If you're unfamiliar with MacArthur, then read on…
Pastor John Fullerton MacArthur Jr., born on June 19, 1939, is an influential figure in the evangelical Christian community, renowned for his biblical scholarship and uncompromising commitment to preaching and teaching God's Word. With a career spanning over six decades, he has made a significant impact on the church and continues to be a respected voice in theological circles.
John MacArthur was raised in Los Angeles, California. He grew up in a Christian family and was led by his father, Pastor John "Jack" MacArthur, Sr. The young MacArthur made a personal commitment to Jesus Christ at a young age. He pursued higher education, earning a Bachelor of Arts degree from Los Angeles Pacific College (now Azusa Pacific University) and later attended Talbot Theological Seminary, where he received a Master of Divinity degree.
In February of 1969, at the age of 30, John MacArthur became the pastor of Grace Community Church in Sun Valley, California, a non-denominational (but very closely aligned with a Reformed Baptist theology) congregation that has since grown into a thriving community of believers. Under his leadership, Grace Community Church has remained committed to the expository preaching of the Bible, emphasizing the authority and sufficiency of Scripture.
MacArthur's ministry extends beyond the local church. He is the author of dozens of books, commentaries, and brochures, including the best-selling "The Gospel According to Jesus," which challenged the popular understanding of salvation and emphasized the lordship of Christ. His writings cover a wide range of theological topics, providing biblical insights into Christian living, church leadership, and doctrinal matters.
As a conference speaker, John MacArthur has traveled extensively, sharing his passion for the gospel and biblical truth. He has been a featured speaker at conferences such as the Shepherds' Conference, the Together For the Gospel Conference (T4G), Ligonier Ministries' National Conference, and the Strange Fire Conference. Through these platforms, he has addressed critical issues facing the church, including the importance of sound doctrine, the defense of the faith, and the dangers of compromising biblical truth.
MacArthur has been deeply involved with The Master's Seminary (TMS) since its founding in 1986. The seminary was established under the leadership of MacArthur and operates under the umbrella of Grace Community Church. TMS was founded with the vision of training men for pastoral ministry who would be committed to the authority and sufficiency of Scripture.
As the president of TMS, MacArthur played a crucial role in shaping its curriculum and guiding its overall direction. The seminary's educational approach reflects MacArthur's commitment to expository preaching and a strong emphasis on biblical theology. The curriculum places a significant focus on equipping students with a deep understanding of Scripture and providing them with practical ministry skills.
Throughout his ministry, Pastor MacArthur has been recognized for his unwavering commitment to the authority of Scripture. He is known for his strong stance on biblical inerrancy and the sufficiency of Scripture for all matters of faith and practice. His teaching emphasizes the importance of contextually interpreting the Bible and applying its principles to contemporary life.
John MacArthur's influence extends beyond his own congregation and the United States. His sermons and resources have been translated into multiple languages, allowing people worldwide to benefit from his teaching. His ministry, Grace to You, distributes his sermons, articles, and books globally, reaching millions of individuals hungry for biblical truth.
Pastor John MacArthur has faced his fair share of criticism and controversy over the years due to his staunch biblical positions on various theological issues. Nonetheless, his commitment to the Bible and his desire to faithfully proclaim its teachings have earned him the respect and admiration of many within the evangelical community.
As of May 2023, John MacArthur has been serving as the lead pastor of Grace Community Church for over 54 years, faithfully shepherding his congregation and providing biblical guidance to believers worldwide.
Why John MacArthur?
Whenever someone asks me to give a name or two of a nationally (or internationally) known preacher to listen to, chances are MacArthur would be mentioned in the top two or three suggestions. Why?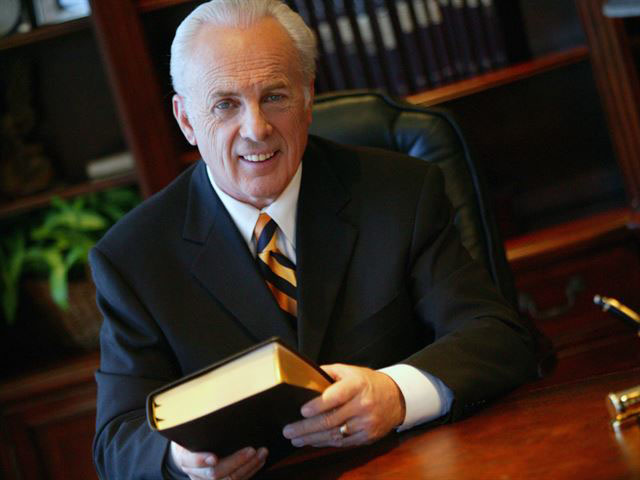 The man is dead-on biblically accurate. Far from being a "celebrity pastor," MacArthur can be trusted as a nuanced, studied theologian. Perhaps only a handful of men on the planet are as thorough when exegeting a biblical text to teach his churchgoers at Grace Community Church. He is an expositor of the highest caliber, where instead of attempting to construct a sermon that would "ooooh" and "ahhhh" the crowd with a feelgood message about God, MacArthur will instruct his flock precisely what the Word of God states, whether or not it tickles their ears. He's blunt, honest, convicting, and richly entrenched in meticulous Scriptural understanding.
I don't always agree with 100% of what MacArthur espouses. For instance, I disagree with him on the doctrine of the Rapture of the Church; he's a pre-tribulationalist guy, whereas I believe that the Rapture and the Second Coming of Jesus Christ are one and the same event. Also, when it comes to how God deals with history, MacArthur is what he calls "a leaky dispensationalist." On the other hand, I lean more toward Covenant Theology in this regard. But for most everything else essential and secondary, MacArthur hits the bulls-eye nearly every time. I challenge all of you, dear readers; filter everything through a Berean eye (Acts 17:11) and see for yourselves.
MacArthur's style and delivery aren't dry-as-dust, but they aren't over-simplified like some slap-happy, world-friendly, Christian inspirational speaker. MacArthur's approach is middle-of-the-road accessible to most audiences, often explaining challenging theological concepts in a more understandable way while at the same time not dumbing or watering down his message. He lets the authority of the Word of God speak for itself.
He doesn't succumb easily to topical discussions, nor does he tailor his sermons heavily to the political hot potatoes of the day. MacArthur instead preaches the eternal Word of God week in and week out because Scripture should influence our view of culture and current events, not the other way around, which is a view MacArthur holds to. Yet when faced with direct political and cultural tumult as it affects his church or the worldwide church as a whole, MacArthur is a dependable bulldog who stands up for the Bible and the Christian faith. He will not back down, specially when it comes to matters away from the pulpit, as demonstrated in a  recent bout against California governor Gavin Newsom and religious liberty during the statewide COVID shutdown of churches. Or the controversy a few years back when he called out Beth Moore for being a female pastor. If a fight is to be won, you would want MacArthur on your side in a debate.
Additionally, MacArthur is not afraid to go after false doctrine and heresy in the church, such as miracles and gifts of the Spirit in Pentecostal and Charismatic circles (MacArthur is a staunch cessationist). It's made him enemies in some camps, but MacArthur stands firm amid controversy.
All in all, Pastor John MacArthur is a humble, on-the-mark, Spirit-led expositor of the Word with a large body of work from which you can use to make you grow in Christ.