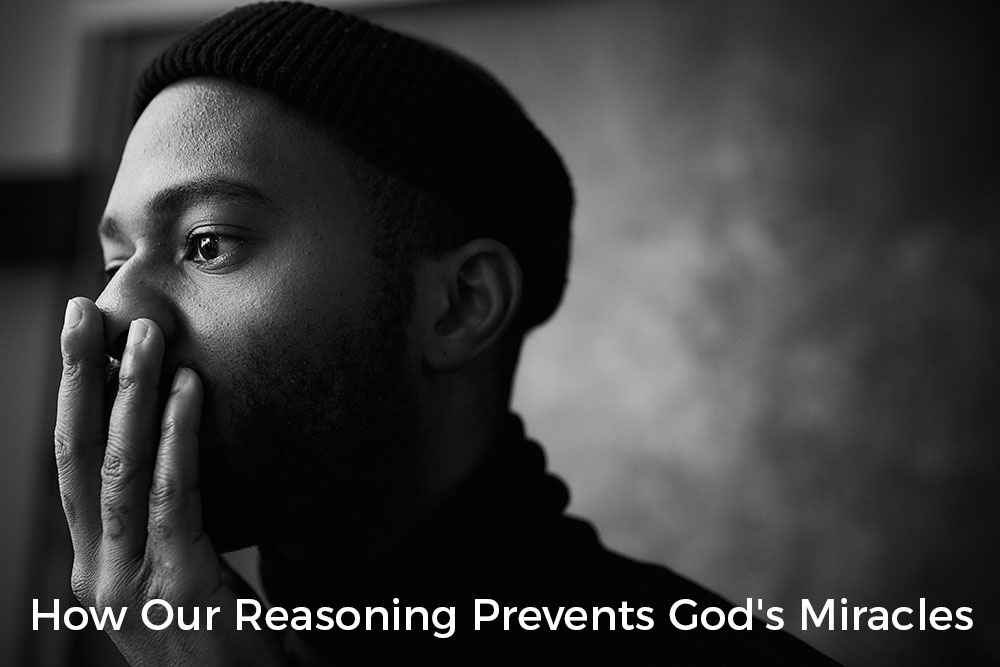 Human logic is a gift, but it can also be a curse. The Bible tells us to trust God and not lean on our understanding, but too often, we do the exact opposite. Trusting God requires us not to think about "how this will work?" or "when this will happen?" Trusting God says, "Thank you, God, for hearing my prayers. I have this need, but I already know You got it taken care of." Human reason is good, but when it comes to waiting for the supernatural, we operate on faith instead of logic.
"Trust in the Lord with all your heart; do not depend on your own understanding. Seek his will in all you do, and he will show you which path to take."
– Proverbs 3:5-6 NLT
When we trust God, we don't worry about our problems. God has our back in every situation we face. God isn't just "The Man upstairs." He's our dad. God loves us too much to keep us in the valley. When we worry and argue with God, we are saying, "we're smarter than God."
God can do the impossible when we forget about the details and focus on enjoying Jesus. That's why Romans 8 talks about a carnal mind (a mind that operates on human emotions and human reasoning) are at war with God. We're are not going to understand everything; that's why we have God's word to give us insight into how God operates, so we can know if we're on the right track or not.
"For to be carnally minded is death, but to be spiritually minded is life and peace. Because the carnal mind is enmity against God; for it is not subject to the law of God, nor indeed can be. So then, those who are in the flesh cannot please God."
– Romans 8:6-8 NKJV
God has to (often) eliminate our resources so we can depend on Him. How can you say you trust God when you say, "I got this because I have the money, talent, and connections." You are putting your faith in stuff, not in God. When you say that, our attitude should be, " I don't have the answer, but I thank God because He has my situation already taken care of." Earthly resources are nice, but earthly resources can't produce supernatural results. Supernatural results are results that go against human reasoning. The only way we'll experience the miraculous is by completely depending on God. God will require us to take action but on His accord and not our own.
Let's walk by faith and not by sight.