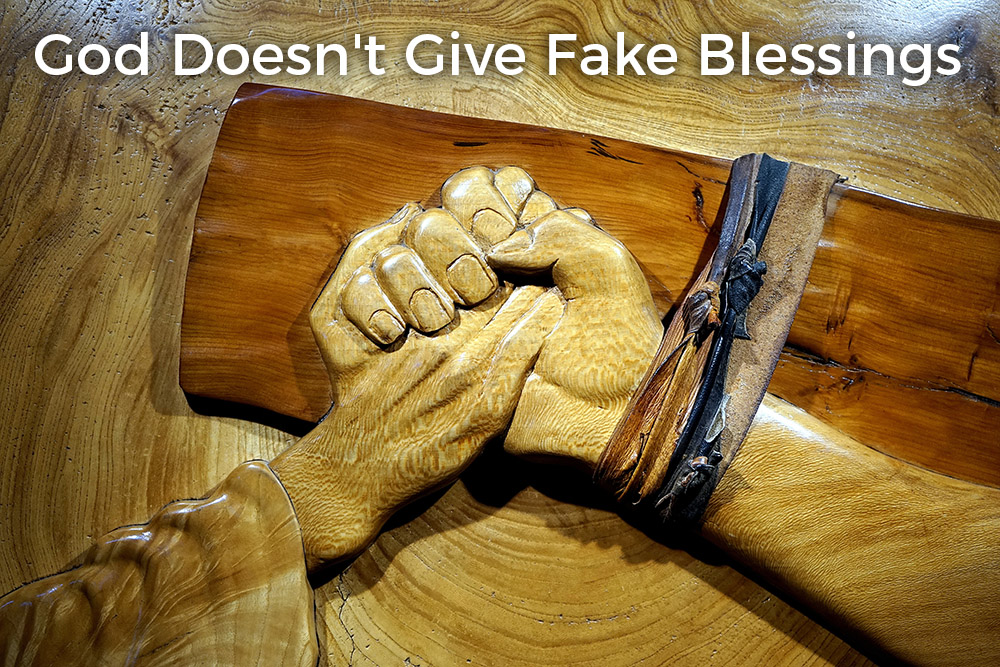 "Ask, and it will be given to you; seek, and you will find; knock, and it will be opened to you. For everyone who asks receives, and he who seeks finds, and to him who knocks it will be opened. Or what man is there among you who, if his son asks for bread, will give him a stone? Or if he asks for a fish, will he give him a serpent? If you then, being evil, know how to give good gifts to your children, how much more will your Father who is in heaven give good things to those who ask Him!"
Matthew 7:7‭-‬11 NKJV
My friend Andrew told me last Sunday that God won't give you a stone when you ask for a fish; in other words, God doesn't give counterfeit. Often, when we have a good opportunity, we assume it's from God, but Satan can use good opportunities to trick us.
God doesn't give fake blessings; God does allow disappointments in our life for us to desire Him more than anything else, but He's not going to torture us with dirt when we ask for food. God is too kind and too Holy to give us a fake gift.
"Delight yourself also in the Lord, And He shall give you the desires of your heart."
Psalms 37:4 NKJV
God sifts (remove) our desires so we can concentrate on Him more than our wants and needs. The more impatient we get, the more God delays His gifts. God wants us to surrender neutrality, meaning He wants us to be at peace with His process regardless of how long He takes to deliver His blessing.
Waiting on God is very difficult, especially if you're in a desperate situation. The way God is going to move is not by rushing Him but by taking delight in Him (hence Psalm 37:4). Enjoying God helps remove the stress and anxiety in your life. Time never runs out on God; no matter what goals you have set or what deadlines you need to meet, God's timing is always the best.