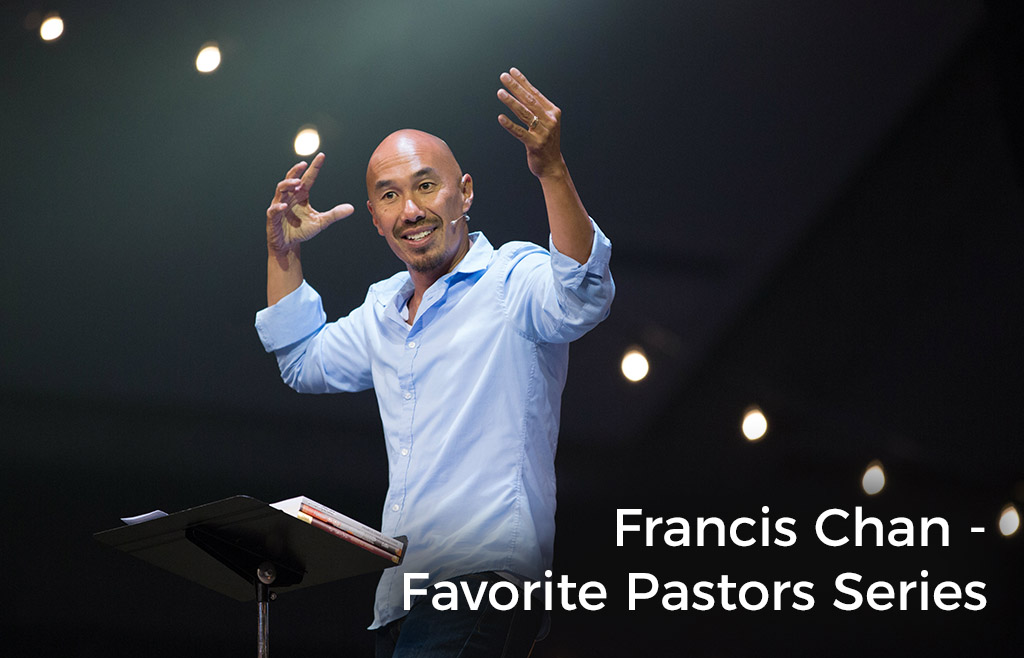 Next up in my Favorite Pastors Series is Francis Chan…
Pastor Francis Chan is an influential Christian leader, speaker, and author known for his passion for the Gospel and commitment to radical discipleship. He was born on August 31, 1967, in San Francisco, California, USA.
After graduating from John MacArthur's The Master's Seminary, Chan served as a youth pastor in several churches before founding Cornerstone Community Church in Simi Valley, California, in 1994. Under his leadership, the church proliferated and became known for its dedication to biblical teaching, authentic community, and active outreach.
Chan gained national and international recognition with the publication of his book "Crazy Love: Overwhelmed by a Relentless God" in 2008. The book challenged Christians to reevaluate their commitment to Christ and sparked a movement toward living wholeheartedly for God. His subsequent books, including "Forgotten God," "Erasing Hell," and "Multiply," further expanded on his teachings and encouraged believers to pursue a deeper understanding of God's Word and a more radical obedience to Jesus.
In 2010, Chan made a significant decision to step down from his position as senior pastor of Cornerstone Community Church, feeling a call to pursue a new direction in his ministry. He and his family embarked on a journey of faith, traveling to various countries to learn from and serve alongside believers in challenging circumstances.
During this period, Chan became involved in church planting and launched a "house church"-focused discipleship movement called "We Are Church." The movement emphasizes the importance of simple, biblical church structures focused on making disciples and actively engaging in community outreach.
Known for his engaging and passionate speaking style, Francis Chan continues to inspire and challenge Christians worldwide through his speaking engagements, conferences, and online resources. His teachings address topics such as the nature of God, the pursuit of holiness, the power of the Holy Spirit, and the urgency of sharing the Gospel with the world.
Pastor Francis Chan's life and ministry reflect his deep love for God and his desire to see believers live out their faith in radical obedience to Christ. He continues to impact countless lives through his passionate preaching, teaching, and writing, calling Christians to pursue a genuine and wholehearted relationship with Jesus.
Why Francis Chan?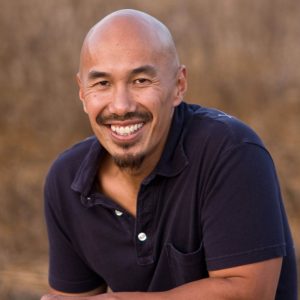 When born-again Christians start to grow, develop, and be sanctified as blossoming believers, they need to begin feeding on spiritual meat. Many years ago, I found myself at that place in life. I wanted to know what the Bible said about everything in life: how to grow in my walk with Jesus, how to live, and how to know the will of God, and I desired to seek what Scripture itself spoke about these matters. Just taking a church's or a preacher's stance on a topic wasn't enough. I didn't want to follow tradition. I craved to know the real thing, and that genuine article was pure, Scriptural instruction.
In this quest, I came across Francis Chan. He seemed to be on the same wavelength as me and stressed Sola Scriptura as the bedrock foundation of our beliefs. Chan emphasizes the need to prioritize obedience to God's Word and to align our lives with the teachings of the Bible. He encourages individuals to study and meditate on Scripture, allowing it to shape their worldview, beliefs, and actions.
Chan preaches the importance of authentic and radical Christian living, and he encourages believers to have a genuine and intimate relationship with God, surrendering their lives entirely to Him.
It was also Chan's freshness and ability to make more profound biblical concepts highly understandable to the average layperson. While someone like R.C. Sproul is an outstanding teacher in breaking down lofty theological concepts in a relatable way to more experienced Bible readers, I would have to say that Chan is the friendly "guy next door" and explains the Gospel and living for Christ so that younger Christians can comprehend them more fully.
I loved Chan's books. They're all solid reads and drenched in principles from the Word of God. "Crazy Love: Overwhelmed by a Relentless God," "Forgotten God: Reversing Our Tragic Neglect of the Holy Spirit," "Erasing Hell: What God Said About Eternity, and the Things We've Made Up," "Multiply: Disciples Making Disciples," "You and Me Forever: Marriage in Light of Eternity," "Letters to the Church," and "Until Unity."
"Multiply" is a recommended work. Co-authored by Mark Beuving, it urges believers to come together and be disciple-making disciples of Christ. "Letters to the Church" is a thought-provoking and challenging book that calls believers to reexamine their understanding of the church and rediscover the biblical model.
Chan has had a few controversial viewpoints in the past few years, including a claimed case of faith healing, as well as the belief of the mostly-Catholic doctrine of transubstantiation (the view that the bread and wine/juice taken at communion transform into Jesus' literal flesh and blood inside a believer's digestive system). While we should proceed with caution upon knowing these facts, I don't think they're enough to dismiss Chan's impressive body of work.
Overall, Francis Chan urges Christians to live passionately and wholeheartedly for Christ, continually growing in their relationship with God and reflecting His love and character in their daily lives.
Find Out More
Crazy Love – The book and Chan's ministry's website:
https://www.crazylove.org/
Crazy Love Podcast:
https://www.crazylove.org/podcast