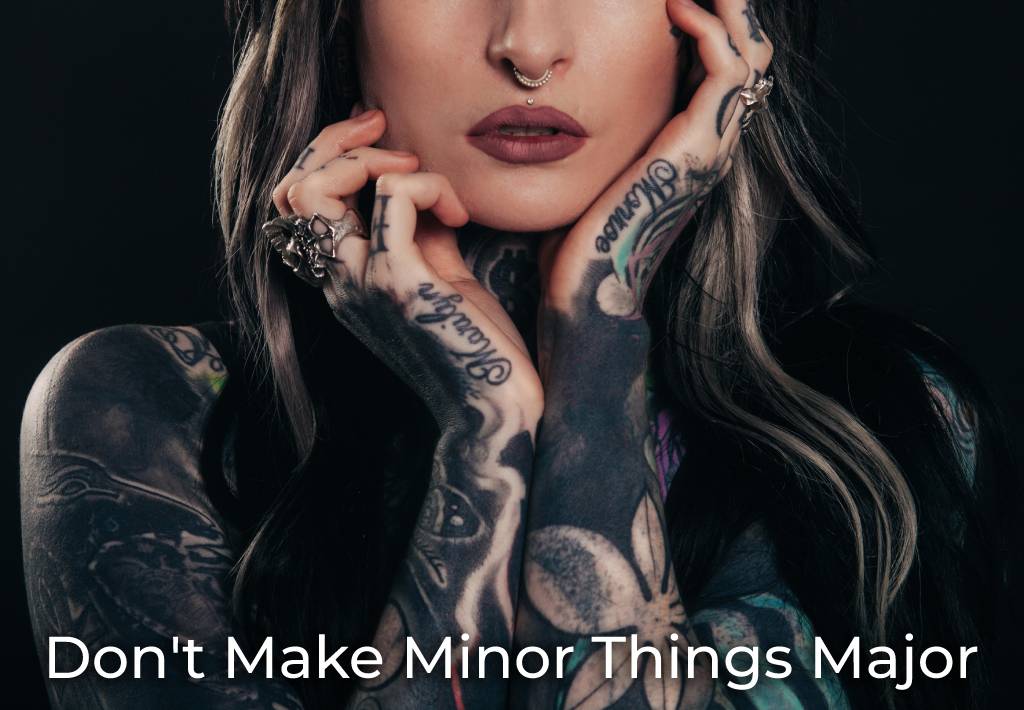 One of the biggest problems people have with Christians is that we make a big deal about things that aren't a big deal. We are quick to condemn someone for having a tattoo, wearing a nose ring, or being of a different denomination. Jesus never really made a big deal of those things. Yes, of course, we should care about good doctrine, but we can't let exclude somebody just because they think a little differently than us.
Before my mother passed away in August of 2019, I went to a Black Pentecostal church; my friends whom I met in college went to a White Southern Baptist church. I knew Baptist and Pentecostals differ in certain issues, but the Baptist church I went to was quite different than the ones I had been to before. This church was big on discipleship; the young people there had a genuine desire to grow in Christ, and the preaching was very orthodox. It was very different from what I used to, but the people embraced me despite being a black male in a white church. They didn't shun me for not being a Baptist or being into hip-hop music. They loved me as a brother in Christ. When I moved to Florida, it was the same scenario. I was a complete outsider, but the people there showed me love, despite having a different cultural upbringing.
My point in saying all that is, don't be like the Pharisees who had this elitist mindset, instead learn to put your small, often inconsequential, man-made differences aside and focus on loving one another. Jesus loved on the Gentiles just as he loved on the Jews, even though the Gentiles were His so-called enemies. God has no favorites. He uses things that go against human traditions to humble us.
"For the foolishness of God is wiser than men, and the weakness of God is stronger than men. For consider your calling, brothers: not many of you were wise according to worldly standards, not many were powerful, not many were of noble birth. But God chose what is foolish in the world to shame the wise; God chose what is weak in the world to shame the strong; God chose what is low and despised in the world, even things that are not, to bring to nothing things that are, so that no human being might boast in the presence of God." – 1 Corinthians 1:25-29 [ESV]