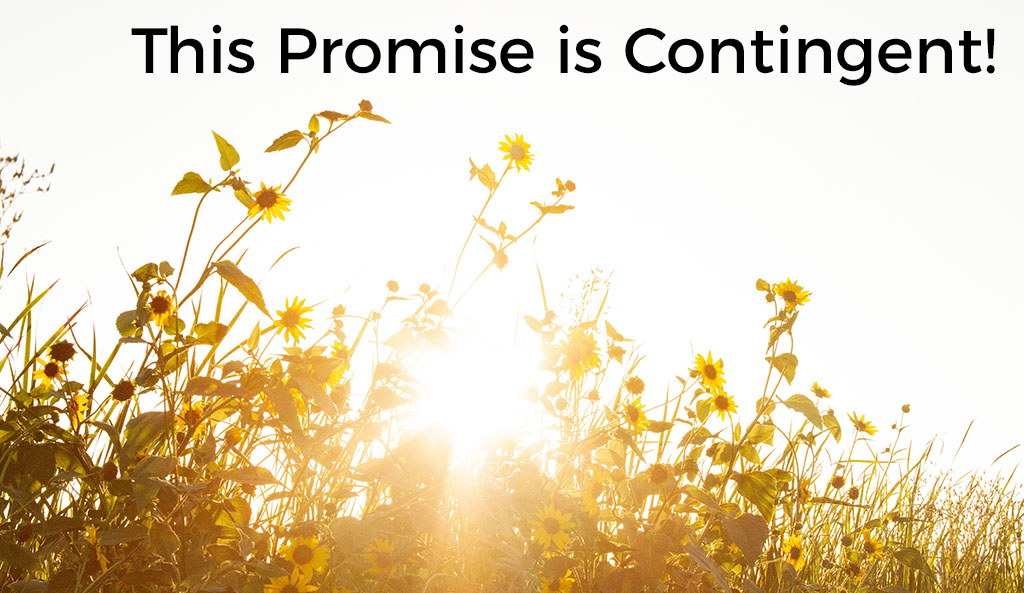 David said in Psalm 27:13, "I had fainted, unless I had believed to see the goodness of the Lord in the land of the living." I imagine this anointed king writing this as he reflected over his childhood, enduring the rejection from his family, notably his father and brothers. I see him penning this as he muses about the struggles of fighting giants, being betrayed by the king, and finally running for his life. He writes from a place of victory and triumph as he has seen the defeat of his enemies throughout his turbulent life. And yet, he remains that he would've lost his heart had he not held on to a particular belief. It is as if God Himself made a promise and declaration to him, and it was this word that provided hope in the times of absolute despair.
Now, God can make covenants that are unconditional and not contingent upon the hearer's presence to see it. We consider Abraham; God made a promise to Abraham that his seed would be as excessive as the sand of the sea and stars on the sky, yet old father Abraham didn't live to see this come to pass. Moses, the Old Testament statesman, was tasked to lead the people of Israel out of Egypt and into the Promised land, later died in the wilderness before the overthrow of Canaan. We see the eagle-eyed prophet Isaiah foretelling events a thousand years before it happened. However, David is placing his trust in a promise that God guaranteed he would see. Furthermore, David put his conviction in a word contingent upon his presence to see what God would do. Therefore, this leaves me to believe that the Lord will promise some things to you that will be fulfilled in your posterity, and as such would be our job to trust and believe because God's word is sure. However, the Lord will make other promises that you will see come to pass if you believe and hold on. These promises are considered conditional promises. Promises made upon the condition of your obedience and fortitude. This kind of promise is contingent on you being there to see it. This means if you hold on, nothing coming against you can force God to betray His Word. There were some things David HAD to see, and he believed it, which sustained him through tumults, backstabbing, and heartbreaks.
And thus, what is our takeaway? That despite all that life has thrown at you, there are promises that God has spoken to you that He intends for you to see. Though Abraham did not live to see the many nations God promised him, he did live to see his son (whom God promised to him) born by which the nations would come through! Therefore, I admonish you today, take God at His Word, and be courageous in contending and trusting the Lord to fulfill His Word to you. Remember the Scripture in Numbers 23:19, "God is not a man, that he should lie; Neither the son of man, that he should repent: Hath he said, and shall he not do it? Or hath he spoken, and shall he not make it good?" What God has said, He will make it good in your life! This confidence gives us the ability to face every day with hope and assurance that God will work everything out. What promises has God made to you? Has He made any concerning your family, your finances? Or perhaps the situation you're going through right now? Write those promises down, find the Scripture that coincides with that promise and rehearse it to God in prayer, and patiently wait for God to bring it to pass in your life.