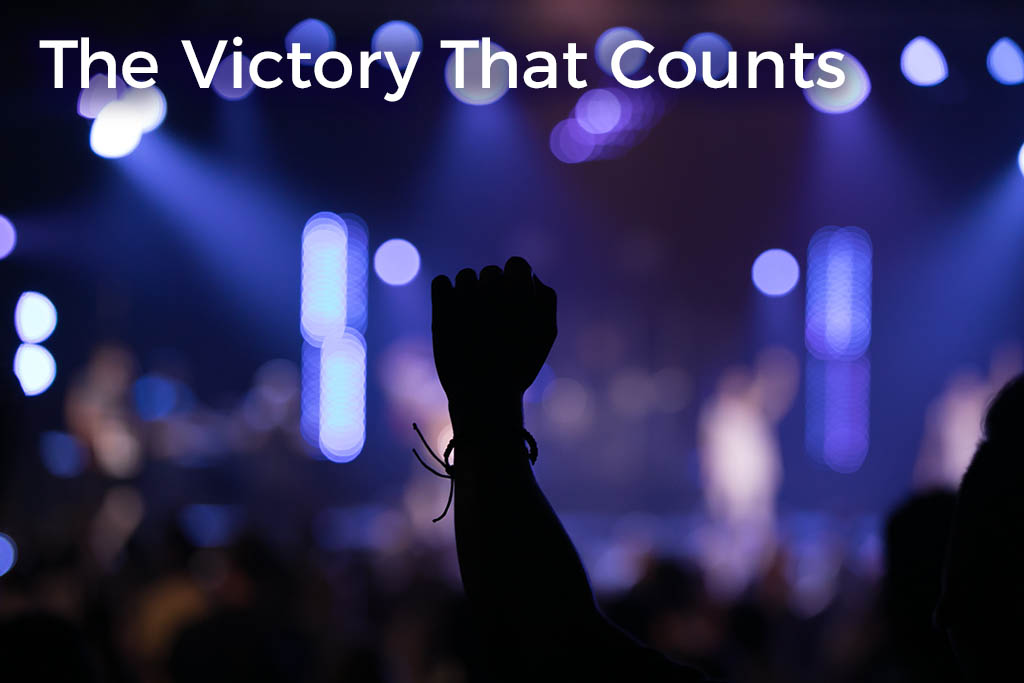 "Tell me, who can stand before us when we call on that great name? Jesus, Jesus, precious Jesus – we have the victory." This congregational praise song has lifted many hearts and spirits; however, it conveys a singular truth that's worth a short exploration.
We have the victory, or at the very least, the one that ultimately counts. Too often, we are bombarded with our failures, whether they be of the past, present or potential future, to consider this thing we possess. However, out of all of our shortcomings and despite all of our losses, if we have Jesus the Christ, we have obtained the greatest victory known to humanity. Of all the wars fought throughout the annals of time, nothing spelled the extermination and dominance like sin has. Sin has ravaged more homes, families, and nations than missiles and armies ever could. Sin, corruption, and the devil have left some destructions in its wake that it would take an eternity to comprehend. Oh! But Christ came! And when he arrived, he entered the earth with a mission in mind, i.e., to destroy the works of the devil.
Do we understand this? Do we realize that Christ, more than the miracles and notable works he performed, most significant work was to destroy, dismantle and undo the operations of satan? I imagine Christ as an undercover operative, attacking enemy strongholds, subduing demonic uprising, and defeating evil effects upon people's minds, hearts, and bodies. Acts 10:38 states, "How God anointed Jesus of Nazareth with the Holy Ghost and with power: who went about doing good and healing all that were oppressed of the devil; for God was with him." This word oppressed means someone exercising harsh control over, and Christ came to wrestle and win a victory over the devil's forces which applies to every area of our lives.
This child of God is the victory that matters. We are victorious vicariously through Christ, and though we may have to learn from our failings and weak frame, by faith, we can rejoice that we have overcome that which matters most; victory over sin and the devil through Christ.