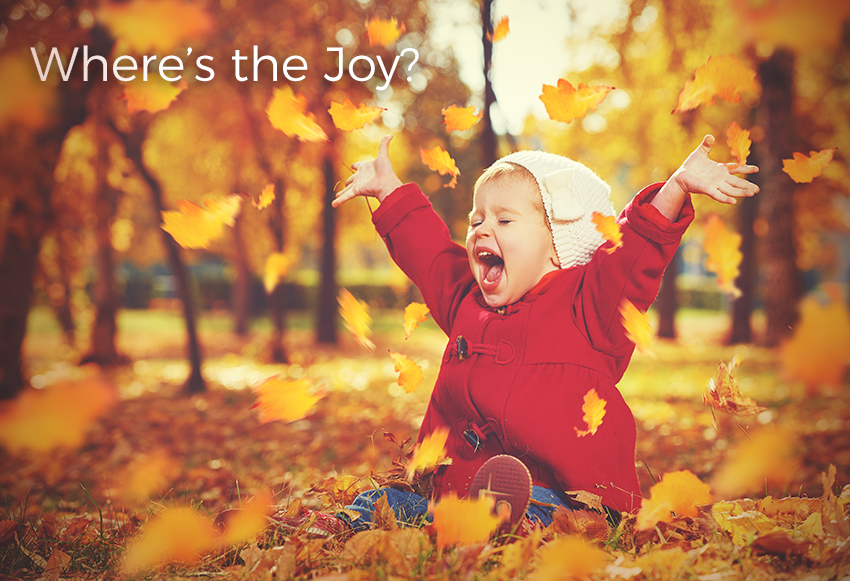 Christians should be the most joyful people on Earth.
Millions of Christians all across the nation and around the world have claimed to washed by the blood of Jesus Christ and born again by the Spirit, yet they are robotically plodding along living humdrum middle-class lives and just "don't have it." There's no infectious enthusiasm and no heart overflowing. There's a lack of something there that non-believers can see in us. These believers, instead, are just like the world.
When we put our complete trust in Jesus Christ, we are to have that otherworldly joy. Consider what the Apostle Peter said:
"Though you have not seen Him, you love Him; and even though you do not see Him now, you believe in Him and are filled with an inexpressible and glorious joy." – 1 Peter 1:8
Wow. Those are strong words there. An inexpressible and glorious joy?!? When was the last time you felt that?
I'm not talking about a rousing sermon or a wonderful Holy Spirit-filled worship session at church. A lot of Christ followers can get their fill of God on Sunday mornings and have it "fuel" them for a short while. No, no, no…I'm talking about an everyday, all-the-time, turned-to-eleven-on-the Marshall-amp elation that goes hand-in-hand with that "peace of God, which transcends all understanding" (Philippians 4:7).
One of the main culprits of this is lukewarmness of faith. Living in this world, still partaking in its concerns, worrying about even the simplest things that we know God the Father will take take of, focusing on self, and knowingly and deliberately living in sin can add anxiety, stress, sadness, bitterness, anger can all strangle out the joy like out-of-control weeds around crops.
Jesus had other plans for His followers. During His ministry, Jesus prayed to the Father, "I am coming to You now, but I say these things while I am still in the world, so that they may have the full measure of My joy within them," (John 17:13) with the "they" referring to us Christians. That's pretty significant.
Even when we have struggles (and we as believers will have plenty of them!), we are to be exceedingly joyful: "Consider it pure joy, my brothers and sisters, whenever you face trials of many kinds…" – James 1:2
We are children of God, saved by the grace of God through His Son, the Lord Jesus Christ. Rescued from eternal damnation and redeemed in His eyes. God has filled us with His very Spirit! We should be the happiest, most joyful people on the planet. So, trust in God completely, live for Him, and rejoice! Live out your joy!