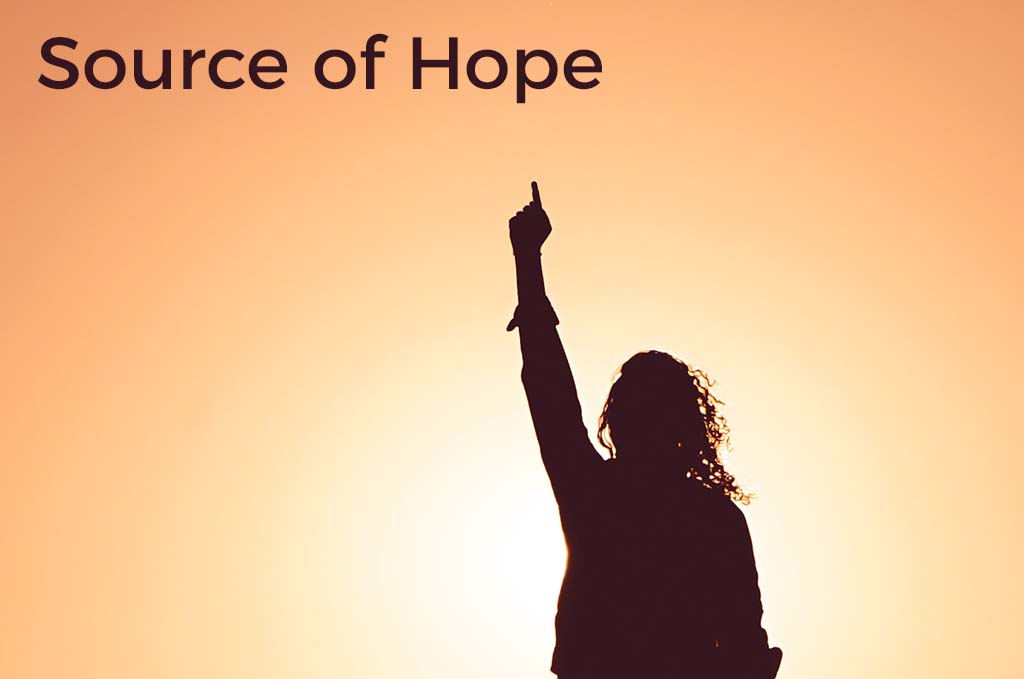 We can be hopeful in Christ! It says in Romans 15:13, "I pray that God, the source of hope, will fill you completely with joy and peace because you trust in him. Then you will overflow with confident hope through the power of the Holy Spirit" [NLT]. Our job isn't the source of our hope. Our family members aren't the source of our hope. Our confidence in ourselves isn't our source of hope. But God is our hope!
I can't tell you how many times I have allowed circumstances to dictate if I am hopeful or happy or not. I can let what others think about me to determine if I am happy or hopeful. There have been times of isolation during the pandemic because everyone is going through a lot and processes it at their own level. I am on this journey as well. However, like every human being, I get lonely and long for human interaction. I can take a lack of communication personally when it's not always about me.
God is always available 24/7. I can be hopeful about that. It says in 1 John 1:3-4, "We proclaim to you what we have seen and heard, so that you also may have fellowship with us. And our fellowship is with the Father and with his Son, Jesus Christ. We write this to make our joy complete" [NIV]. You can certainly see in this verse that He is our source of hope!
So many global trials in the world are going on now, but we know that He is coming soon for His Bride! Stay strong, Body of Christ! Before the wedding, the Bridge has to prepare emotionally for the wedding. He is making sure that she is ready for this deep and eternal covenant with the Maker of the Universe! This isn't any wedding. She'll be married to Him forever!
Is your heart ready for the Day He returns?
"Husbands, love your wives, as Christ loved the church and gave himself up for her, that he might sanctify her, having cleansed her by the washing of water with the word, so that he might present the church to himself in splendor, without spot or wrinkle or any such thing, that she might be holy and without blemish."
– Ephesians 5:25-27 [ESV]
We are all a part of the Bride of Christ, both male and female. Wholly and completed devoted to our Maker on that beautiful Day He returns for His faithful ones. Are you a faithful one aware of where your source of hope comes from?