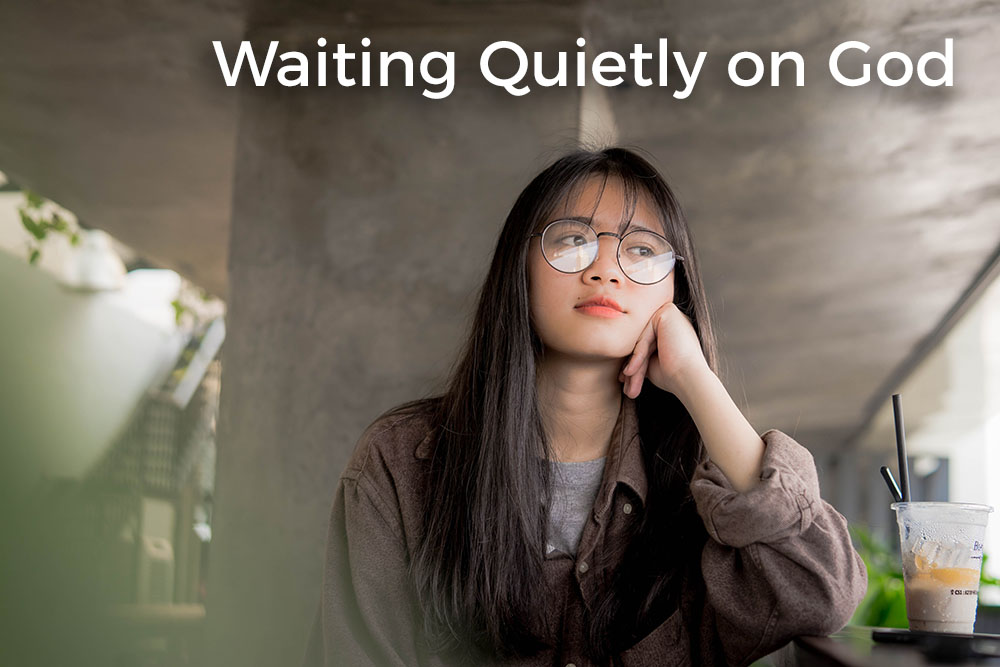 I have been writing a lot on waiting on God in recent days. One passage I stumbled on yesterday was from Lamentations 3:25-26. It talks about waiting quietly for God. To "wait quietly" means to stand by without complaining nor trying to make it happen on your own. It doesn't necessarily mean you keep it to yourself, but it does mean not to create a pity party.
"The LORD is good unto them that wait for Him, To the soul that seeketh Him. It is good that a man should both hope and quietly wait for the salvation of the LORD."
Lamentations 3:25-26 KJV
Waiting on God is hard enough but to wait quietly is even harder. We live in such an impatient society to where if we don't get things instantly, we complain. Complaining shows a lack of trust. When we know someone has a good track record, we don't worry. Yesterday I asked my friend for a ride to church, and I knew he would show up. He came a little later than I expected, but he still picked me up. God works the same way; He will deliver on His promises on His schedule, not ours.
It's very tempting to be impatient and try to solve our own problems. The world likes to make us feel that we have our future in the palm in our hands. The truth is that we don't know what tomorrow may bring. We all remember how COVID-19 completely shook everyone's lives last year. Nobody expected a global pandemic of a magnitude to where everyone had to stay at home for a few months. I'm sure a lot of people were optimistic about 2020 before March of that year. The future is extremely uncertain, even to those who live the most predictable lives. It's important to not worry about the future but let God take care of the future. Focus on seeking and obeying Him in the present.
Let go and let God is such a common phrase but rarely put into practice.  Instead of figuring everything out on our own, focus on taking delight in God's Word.
"Delight thyself also in the LORD; And he shall give thee the desires of thine heart."
Psalm 37:4 KJV
"Trust in the LORD with all thine heart; And lean not unto thine own understanding. In all thy ways acknowledge him, And he shall direct thy paths."
Proverbs 3:5-6 KJV