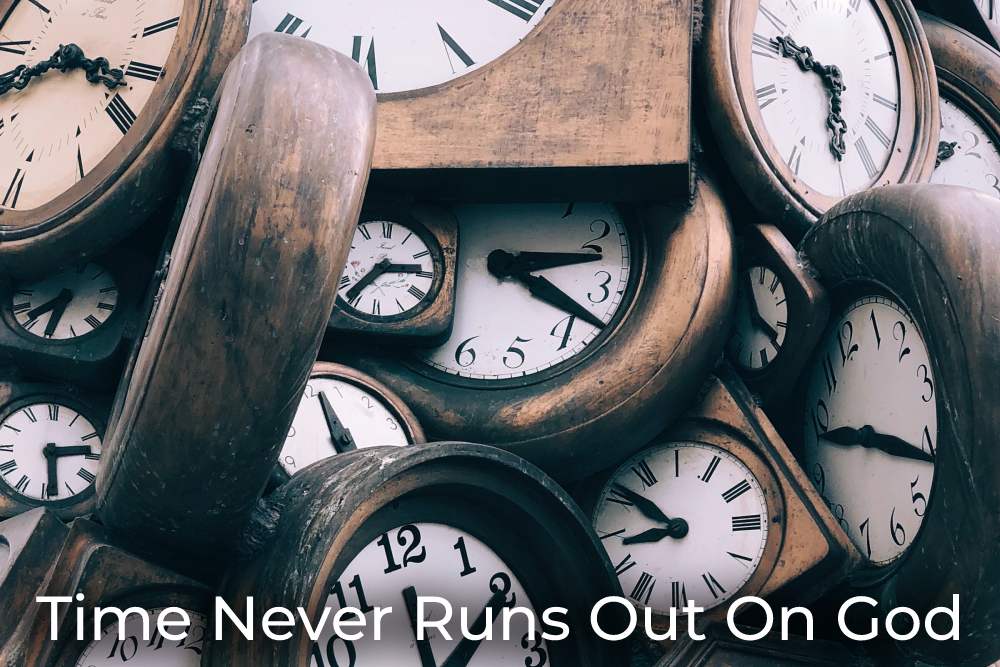 I just had a conversation with my landlord last night and I told him I will be able to pay him back for all the months I missed by late June. He said okay, so good news for me that I won't be evicted on the 10th. The way I will be able to pay him back is through a blood drive that's paying 100 dollars per visit. I should have enough for the current month and previous months I missed on rent with the first eight visits.
I bring this up because I know how nervous I was when I was told I was getting evicted. I was like, "God I need you."  It's easy to get impatient when you have important deadlines to meet, but I learned that time never runs out on God. Despite my desperate situation, I'm able to have peace knowing that God will provide for my basic needs like He said He would in Matthew 6:25-34.
We don't have to rush God because of our earthly deadlines. God's timing is always the best. He may not come when you want Him to but He's always on time.
"And my God shall supply all your need according to His riches in glory by Christ Jesus."
Philippians 4:19 NKJV
I have made decisions without God's permission and as a result, I got myself in deep trouble. Instead of listening to my feelings or other people's opinions, I will let God order my steps. God will give us clear direction when we ask and wait for Him.
"If any of you lacks wisdom, let him ask of God, who gives to all liberally and without reproach, and it will be given to him. But let him ask in faith, with no doubting, for he who doubts is like a wave of the sea driven and tossed by the wind. For let not that man suppose that he will receive anything from the Lord; he is a double-minded man, unstable in all his ways."
James 1:5-8 NKJV